Work Life
COVID-19 : redundancy - what employers need to know
**UPDATED 13 JULY 2020**
The last few months have seen the Government put in place an unprecedented level of support measures for businesses affected by Coronavirus.  Despite this however, some employers may still need to consider other measures, including redundancies. This is particularly so as as the Coronavirus Job Retention Scheme is gradually rolled back and from August employers are called upon to contribute. There is no doubt that due to the economic consequences of the pandemic many employers may now be considering reducing the size of their workforce.  
The Chancellor has announced further measures designed at incentivising employers to retain furloughed staff by way of a £1000 payment per retained employee.  It is hoped that this further action from the Government may assist in limiting redundancies at least in the short term. Here we set out what employers need to be aware of, before they embark on making staff redundant.
Can I make staff redundant?
Redundancy is a potentially fair reason for an employer to dismiss employees.  The employer will need to demonstrate that it had grounds for redundancy and followed a fair process before dismissing, which typically involves meaningful consultation. 
In light of the pandemic, how consultation takes place, and what factors need to be considered may be different to normal. Employers should consider how best to communicate effectively, taking into account social distancing and other relevant health and safety principles. When considering alternatives to redundancies, employers may well have already have furloughed staff under the Government's Coronavirus (COVID-19) Job Retention Scheme and the HMRC scheme guidance.
If you are contemplating redundancies, you will first need to identify how many employees may be affected by the proposals and under what timescale. If you are contemplating 20 or more redundancies (or dismissing employees and re-engaging them on new terms) special rules and formalities apply.
If the number of employees affected is less than 20 then the first stage is to ascertain that a redundancy situation applies, which, in summary is as follows:
where the business is closing down
where the place of business where an employee works is closing down; and/or
where there is a reduced requirement for employee to carry out 'work of a particular kind'.
This legal test can include an anticipated reduction or closure, but such situations are often case sensitive. We recommend seeking advice on whether the test is likely to be met. If the employer does not have a valid redundancy situation within the legal definition, any dismissals due to redundancy are likely to be unfair.  
The next stage is to ensure that you adopt a fair redundancy process.  This will usually consist of:
considering the pool of employees who are affected
warning those affected employees of the potential for redundancy
consulting with employees who are affected by the proposals
applying a fair and non-discriminatory selection criteria when using a selection process
considering whether there are any alternatives to redundancy. 
A thorough consultation is important when handling redundancies fairly.  Where less than 20 employees are affected, there is no set time limit as to how long the period of consultation should be, but it should be long enough for meaningful consultation to take place.
ACAS also advocate making a redundancy plan to help manage each stage of the process. 
If you are a business owner and need legal support, talk to us today
What if we need to make larger numbers of staff redundant?
As outlined above, where employers are proposing larger scale redundancies of 20 or more in a 90 day period at one establishment then the collective consultation regime will apply.  This has different requirements which can be broadly summarised as follows:
consultation with any recognised trade union (where applicable).  Where there is no trade union then the employer must elect and consult with employee representatives
set periods in which consultation must take place (depending on the numbers being made redundant)
dismissals cannot take place within the period of consultation
there is a requirement to notify the Government's Business, Energy and Industrial Strategy Department (BEIS) of the proposed redundancies.  
There will still be the need for individual as well as collective consultation in these circumstances.    
For the purposes of the collective consultation regime there is a wider definition given to "redundancy".  This can include changes to terms and conditions of employment where the employer is seeking to do so through termination and re-engagement (on the new terms).  If you are considering this then you should seek specific advice on your particular circumstances.  
Redundancy notice - what is a fair redundancy procedure?
Warning potentially affected employees and, in the case of collective redundancies, their representatives that there may be a need to make redundancies. This will normally be the first step employers should adopt.  This can be undertaken by way of a written notification to those affected following a meeting with these employees.  Under the present circumstances, such a meeting would in all likelihood need to take place on a virtual basis. 
Where there is a reduced requirement for employees to carry out certain work, this will typically lead to some employees being retained and others not.  A selection process will normally need to be adopted and carried out fairly using, ideally, objective and demonstrable grounds.
If there are no alternatives to redundancy following the consultation process then the selection for redundancy will be confirmed and the employer will proceed to give notice of termination, allowing the employee the opportunity to appeal the decision. 
What about voluntary redundancy?
It is more likely that a dismissal will be regarded as fair where the employer can demonstrate it has considered ways to avoid or reduce the number of compulsory redundancies.   
Employers could, at an early stage, consider seeking volunteers for redundancy.  This may lead to a reduced need for compulsory redundancies.  We recommend the employer retains a veto on any volunteers that may apply, in order that it does not risk either losing key or possibly, too many employees from the business.  
What about furlough?
Many employers have embraced the Government's Job Retention Scheme to keep their staff in employment. However, some employers may have found that this option is not suitable for them or that they still need to consider reducing staff numbers and costs by way of redundancy.  
The key to minimising the risk of claims or issues will be communication and whether the employer acted reasonably and was fair in all the circumstances.  
It remains to be seen whether employees will be able to successfully challenge redundancy dismissals as unfair where employers have not continued with furloughing staff, especially in the period when contributions from employers will have increased.  Where employers are considering this course of action, they should consider first the basis upon which they are not to continue to furlough staff and ensure that this has been documented.  The fairer and more transparent the employer's process followed, the less likelihood of a claim. 
We take the view that an employer who can demonstrate it has taken all steps that is reasonably can to keep people in jobs is more likely to be better placed to defend any later claims of unfair dismissal.    
Furlough and companies falling into administration
A High Court decision recently held that workers at a former high street restaurant chain now in administration, are to qualify to be furloughed.  The Court found that furloughing the staff was permissible after intervention from the union, Unite.   
This decision is a helpful clarification on the Government's Job Retention Scheme and means that other companies who are in, or may go into administration, may still be able to take advantage of the Scheme.
Redundancy pay
Those employees who have been employed for 2 years or more will be entitled to a statutory redundancy payment. The amount they receive will depend on their age, length of service and weekly gross pay.  
The weekly wage figure for redundancy purposes is capped at £538 per week (from April 2020).  This figure increases each year in April.  
Some employers may provide their employees with a contractual right to enhanced redundancy payments and in this instance these employees are likely to be entitled to a redundancy payment in line with their contractual entitlements. 
Employees will also still be entitled to receive notice, which could either be worked or paid instead of working (where there is a contractual right to do so).  The length of notice will normally be set out in the contract of employment and there are statutory minimum notice requirements, depending on how long the employee has worked for you.  Broadly the statutory entitlement is 1 week for each year of employment up to a maximum of 12 weeks.  
Employees will also need to be paid for any accrued but untaken holiday that may be outstanding at the date the employment ends.  It may however be possible for employers to give appropriate notice for employees to take holiday entitlement during a notice period.
Additionally, employees who will have two years' service by the date their employment ends, and who are working their notice for redundancy, will be entitled to reasonable time off to look for an alternative job.
Employers who are facing cash flow issues should therefore consider carefully the associated costs and implications which would result from redundancies, particularly where many are made in a relatively short period.
Call our specialist solicitors on 0808 231 1320
---
Tees is here to help
We have many specialist lawyers who are based in:
Cambridgeshire: Cambridge
Essex: Brentwood, Chelmsford, and Saffron Walden
Hertfordshire: Bishop's Stortford and Royston
But we can help you wherever you are in England and Wales.
Chat to the Author, Robert Whitaker
Executive Partner - Employment law, Bishop's Stortford office
Meet Robert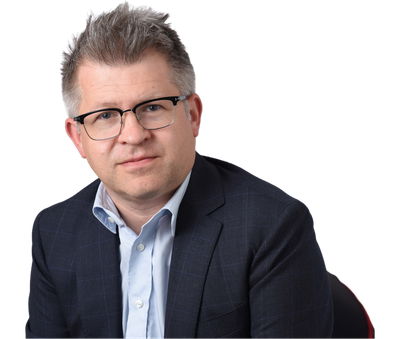 Areas of expertise
Accreditations
Testimonials
Legal 500 UK 2023
"Robert Whitaker is an extremely able and competent lawyer who has a good way with clients, providing clear, pragmatic legal advice."
Legal 500 UK 2021
"Robert Whitaker and Katherine Jameson are extremely responsive and very good at catering to the specific needs of the client."
Legal 500 UK 2021
"Robert Whitaker: excellent. An expert in my opinion."