Work Life
COVID-19 : Ending furlough for UK businesses and employees
For businesses that have opted to place all or some of the workforce onto the Government's Coronavirus Job Retention Scheme (CJRS) or on "furlough", there is the looming issue of what to do about getting the workforce back to work and when. 
It is important that employers adhere to the guidance and rules, and establish employment and health and safety law obligations during these challenging times.
For some businesses, the process may be coupled with some re-organisation, and possible redundancies if they are not able to continue as they were prior to lockdown.  Business owners may find it useful to also read Coronavirus :What employers need to know. Businesses may find that un-furloughing staff, proves more challenging than the process of agreeing with staff that they be furloughed.
Key considerations are likely to include: 
How and when to end any period of furlough leave
How to end the furlough period
If done in stages, how to fairly select who to return to work who not to
Ensuring the health & safety of staff that return to the workplace and 
What to do if staff refuse to return to work.
Furlough Agreement
The starting point will often be to consider the terms of any furlough agreement between the employer and employee. Where the agreement contains provisions dealing with ending the period of furlough then these provisions should be followed.  It is important to plan ahead and give any required notice.
Where there is no reference to termination of the furlough period then this is likely to be terminable upon reasonable notice by either party. Reasonable notice is unlikely to be a lengthy period however, and in the current climate we anticipate that many employers will opt for a more or less immediate return.  
This is likely to be possible unless the decision is a breach of trust and confidence which may give grounds of constructive dismissal. 
Employers should also be prepared to take account of individual circumstances and remain, as far as is possible, flexible, keeping in mind the Government recommendations to employers to be mindful of working parents' childcare commitments if a return to work is in advance of the schools fully re-opening. Failure to do so could give rise to potential claims for (indirect) discrimination. 
 Those employers who have kept good channels of two way communication with employees will find this easiest, especially where employees have been regularly updated on developments and have been kept informed on the plans for returning to work.
As a matter of formality, employers should also have a written record by way of an unfurloughing letter for each employee. 
Call our specialist solicitors on 0808 231 1320
Selections to return
Many businesses may not be in a position to bring back all employees at the same time, and it is likely that some employees will need to remain on furlough while others are not.  The Government's extension of the CJRS until the end of March 2021 may take away the prospect of a cliff edge and allow businesses more flexibility for employees to undertake some part time work.  
Part-time working is allowed under the latest guidance. Employers are able to claim under the scheme for the employees' normal hours not worked, subject  to the scheme rules, but will have to pay in full for any hours actually worked. To be eligible for the grant under the scheme, employers will have to agree a flexible furloughing arrangement with their employees and confirm that agreement in writing. 
More planning may be involved as the process will inevitably involve principles of selection between those left on furlough and those who are required to return.
There are well established principles of using fair and objective criteria that employers adopt when undertaking a selection employees, for example, to lay off or in a redundancy situation. It is also important to keep in mind that there remains no legal definition of "furlough" or individual employment rights associated with being furloughed, other than those under established employment law at this time.
Employers will best protect their position if later questioned on how selections were made, by adopting similar principles when un-furloughing. This will limit the risk of selecting people in an unfair or discriminatory manner.  
It is therefore sensible for businesses to have an un-furlough strategy that is well communicated to all employees.  Businesses should also be prepared to answer queries from employees on why selections and decisions have been made and consider flexibility in the event of objections.
The basis for most decisions to furlough and un-furlough will likely be driven by business demands and needs.  Where one area of the business can be reopened but others cannot then the selection is relatively straightforward.  The likelihood is that the decision for most businesses will be more nuanced.  
Employment related claims
Getting this wrong could lead to exposure for employment related claims, most likely constructive dismissal, unfair dismissal (possibly following a later redundancy dismissal) and claims for discrimination under the Equality Act 2010.  There is also the potential for CJRS grants not being payable - or where paid, becoming repayable - along with the possibility of fines.
If proposals are for a staged return to work, perhaps building up from part time hours, then this will require a separate agreement between the employee and employer.  
As a starting point, employers may wish to consider invitations to employees to canvass their opinion on the decision to un-furlough them, or not.  In doing so, it may become apparent that some employees would prefer to return at that point and others may not.  This could help the decision-making process, however it is important to make clear that the employer maintains a veto in this situation.
Where selections need to be made, the business could opt to leave those employees who have not been on furlough for 21 consecutive days on furlough but opt to un-furlough others.  The reason being, the CJRS will not be claimable by the employer where the employee is furloughed for less than three weeks.  
Some employers may also consider a policy where those who have been furloughed longest are brought back first.  The downside to this option is that it potentially restricts the employer from reintroducing workers and key skills that are most needed and it is also important to bear in mind that there is currently no case law on this issue.
Whether or not the above strategies are used it is likely that a greater degree of selection will be required for some of the workforce, especially in more complex workplaces.  If this is the case, then employers would likely have to adopt a skills and needs-based approach.  
This is a more time-intensive process involving the creation of a matrix for each area of the business to un-furlough, with a grading applied to each employee.  In a similar way to a redundancy selection assessment, those employees with the highest scores could be selected for un-furloughing at this stage. 
The key here is for the selection to be fair and objective, introducing as little subjectivity as possible, with a focus on the demands of the business with reference to an employee's skill set.  It would be prudent for the scoring to be carried out by more than one person, so as to limit issues of individuals being favoured over others.  Adopting a robust strategy will assist in limiting the risk of issues and objections and following on from this, employment-related disputes and claims.
Where those employees who are not selected feel they should have been, then it would be advisable to hear the employees' concerns and, where time permits, offer an appeal of the decision.  The employer will inevitably, be making decisions whereby it is not possible to accommodate every employee's needs and requests.  
Ultimately, it is up to the employer as to which employees are un-furloughed and how. As long as those decisions do not breach the implied term of trust and confidence and are not discriminatory, then the employer is likely to have a fairly wide scope in its decision-making. 
Returning to the workplace
There are likely to be situations where an employee may refuse to return to work.  This could be due to caring responsibilities (such as relatives or children), those who are shielding as well as those who have concerns about becoming unwell if they were to do so.
In each of these cases the employer should explore with the employee their reasons as to why they are not willing to return.  Where those employees are furloughed, consideration can be given to remaining on furlough, where it is appropriate and possible for them to do so, such as employees who have been advised to shield (and cannot otherwise work from home).
Some employees may be reluctant to return to work for fear of the effects on dependants.  It may be that employers receive increased flexible working requests around the time of employees coming back to work.  It would be worthwhile reminding the employee that such arrangements are permanent and not temporary in nature, if it is being made as a result of the current pandemic circumstances. 
Whilst the context may have changed, the normal rules will still apply.  As such, a flexible working request must considered 'in a reasonable manner' and on correct facts.  Employers can refuse requests on one or more of the eight specified grounds.  Notably the grounds for refusing a request do not extend to specific health concerns.  The focus of the flexible working regime is to give the employer a fairly wide margin of discretion subject to acting on correct facts. That having been said it may be that Employment Tribunals may be more ready to accept that employers should consider flexible working options in the context of any redundancy exercise. 
Health & Safety Considerations
Employers have legal obligations to prevent, so far as reasonably practicable, risks to an employee's health and safety and risks to a non-employee's health and safety arising from the conduct of the employer's undertaking.  The duty to keep free from foreseeable harm includes the duty to keep free from disease and this will apply COVID-19. 
The key starting point in complying with the duty of care is an appropriate risk assessment. The aim of this exercise is for the employer to examine the risks and to identify and take steps to remove or minimise those risks.  
In complying with these requirements employers should keep themselves up to date with all information on COVID-19.  It should be noted that the science around this disease is continuing to develop such that risk assessments should be regularly reviewed and updated as appropriate as well as published within the business.
Public Health England has published guidelines and referred in the Government guidance.  These should not be considered in isolation as there will be input from other interested parties.  It is important to remember that whilst guidance is going to be a key resource, each business will need to assess its own particular risks and responses.  
Each business will have particular risks and considerations but subject to Government guidance a non-exhaustive list of control measures businesses are likely to contemplate includes:
Possible team splitting strategies to limit numbers of employees in the workplace at the same time and limit the impact of sickness within that team
No shared stationery – pens, staplers etc
Flexible working hours/staggered start finish times
One way entrance and exit to reduce contact between colleagues
Amended workstation spacing to allow for a likely prolonged period of social distancing and potentially banning hot desks
Fixing perspex screens to workstations
Providing access to certified personal protective equipment, e.g. masks and personal screens 
Providing sanitation stations and allowing time for handwashing
Putting in place additional cleaning resource
Where employees are concerned at the prospect of returning to the workplace it is important for employers to take the necessary measures to assure them that it is safe to return.  Some of these concerns may be addressed by implementing some or all of the above steps.  
Anxiety might be such that some employees will be deemed unfit to return to work. Where this is the case, those employees should be treated as sick in accordance the company normal sickness policies and procedures, where it is not possible to alleviate their anxieties or reach a workable solution for them to, for instance, continue home working for now.
Where an employee still refuses to return, depending on the circumstances, the employer may potentially treat the matter as a disciplinary issue and look to progress under the company's disciplinary procedures.
During these unprecedented times businesses and their employees should maintain good communication and seek to agree arrangements where they can, for the health and safety of employees and the needs of the business. It is likely that difficult decisions will need to be made, and an approach based on good communication and transparency is likely to reduce the risks of claims and help affected employees better manage their circumstances. 
---
Tees is here to help
We have many specialist lawyers who are based in:
Cambridgeshire: Cambridge
Essex: Brentwood, Chelmsford, and Saffron Walden
Hertfordshire: Bishop's Stortford and Royston
But we can help you wherever you are in England and Wales.
Chat to the Author, Robert Whitaker
Executive Partner - Employment law, Bishop's Stortford office
Meet Robert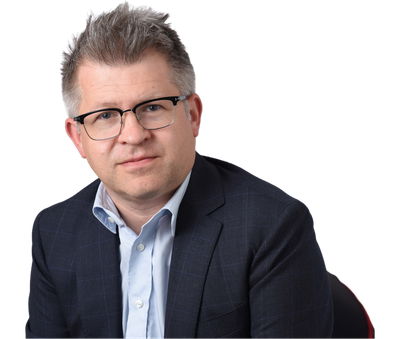 Areas of expertise
Accreditations
Testimonials
Legal 500 UK 2023
"Robert Whitaker is an extremely able and competent lawyer who has a good way with clients, providing clear, pragmatic legal advice."
Legal 500 UK 2021
"Robert Whitaker and Katherine Jameson are extremely responsive and very good at catering to the specific needs of the client."
Legal 500 UK 2021
"Robert Whitaker: excellent. An expert in my opinion."