Employment issues (work life)
COVID-19 - What employers need to know
**Updated 5 November 2020**
Furlough Scheme extended
On 31 October, the Prime Minister announced a four-week lockdown in England, acknowledging the severe strain that businesses would face in the run-up to Christmas. Chancellor Rishi Sunak followed this with an announcement that the furlough scheme is to be extended until the end of March 2021.
The government will return to paying a more generous 80% of furloughed employees' salaries in November, with employers only footing the cost of employer National Insurance and pension contributions.  
Employers small or large, charitable or non-profit, are eligible for the Job Retention Scheme.  Businesses may apply for grants for payment to staff who have agreed to be furloughed. Further updated guidance is expected shortly.
What are the changes to the scheme?
There have been a number of important dates along with changes to the scheme that employers need to be aware of including the following:
From August employers were required to start contributing under the Scheme, initially, to pay national insurance and pension contributions
From September employers were required to pay 10% of the furlough payment, increasing to 20% from October

Chancellor Rishi Sunak recently announced 

the scheme will pay up to 80% of a person's wage up to £2,500 from November
Part-time working is allowed under the Scheme. Employers are able to claim under the scheme for the employees' normal hours not worked, subject  to the scheme rules, but will have to pay in full for any hours actually worked. To be eligible for the grant under the scheme, employers will have to agree a flexible furloughing arrangement with their employees and confirm that agreement in writing. 
Parents returning to work from statutory maternity or paternity leave will be eligible to be furloughed if their employer had previously furloughed employees.
Existing employment law rights continue to apply and employers seeking to agree changes to furlough arrangements, particularly for staff returning for part time hours, should do so with the employees' agreement. 
We strongly recommend obtaining legal advice for any changes proposed to employees' terms to understand the issues and processes to follow to minimise the risk of claims against employers. 
Call our specialist solicitors on 0808 231 1320
Test and Trace: what are the implications for employers?
The government launched the NHS test and trace service whereby individuals who are experiencing symptoms of COVID-19 and who have received a positive result share details with people with whom they have been in recent close contact.  Those persons will then be contacted and told that they need to self-isolate at home for a period of 14 days and this is irrespective of whether any symptoms are shown.  
This serves to extend the advice that those in a household with someone experiencing symptoms of COVID-19 should then self-isolate for 14 days. Individuals could be fined if identified as a contact of somene with covid-19 and do not stay home and self isolate.
The likely result of this scheme is that employers will have a number of staff who are not able attend work for 14 days and be faced with the issue of pay during that self-isolation period.
Government guidance is clear that it seeks employers to encourage staff to comply with any necessary self-isolation period as well as providing appropriate support for that period. In order for employers to reduce risk of the spread of COVID-19 in the workplace, employers should make clear to their staff that they will need to comply with such requests if contacted by the test and trace service. 
Where it is possible for an employee to carry out their role from home, such situations should not prove overly problematic whilst the employee is self-isolating.  
Extension of statutory sick pay where necessary
Many employees will not however, be able to carry out their role from home.  In this scenario the Government has extended statutory sick pay to those asked to self-isolate under the trace and test service. 
Employers should also check their sickness policies and contracts of employment to see whether employees may be entitled to any contractual sick pay for such a period.  If an employee does become ill and unable to work, then they should be paid in accordance with the employer's normal sick pay arrangements.  However, where an employee is not unwell, contractual sick pay policy may not apply.  Employers may need to also consider that if a decision is taken not to pay contractual sick pay, employees are less likely to comply and where they do not self-isolate, this poses the wider risk of the employee coming into the office and potentially infecting other staff within the workplace. 
Workplace guidance also sets out that employers "must" give employees the option to use their paid leave days if they prefer.  It is to be noted that this guidance is not legally binding, and so it remains to be seen, the extent to which Tribunals will have regard to such guidance if employers do not allow the option of taking annual leave.   
Holiday Furlough Update
On 13 May 2020 further Government non-legally binding guidance was published seeking to address the position of holiday entitlement and holiday pay during the Coronavirus pandemic. 
The guidance states that furloughed workers accrue entitlement to annual leave and that holiday can be taken whilst a worker is furloughed.  Whilst employers are able to require workers to take holiday during furlough (assuming that correct notice has been provided) consideration should be given to current restrictions and whether this would prevent the worker from 'resting, relaxing and enjoying leisure time' which is the underlying purpose of annual leave and a key requirement under European case law. 
The guidance further clarifies that holiday pay during furlough must be based on normal remuneration i.e. at 100%. As such, employers are expected to pay the difference where an employer is paying less than normal salary for those who have been placed on furlough.   However, the employer will still be able to claim up to 80% (or £2,500 per month) under the Scheme.
Reminder: What is furlough leave?
In English law there isn't a statutory legal definition of 'furlough leave'. However, the general understanding is that it refers to situation in which a temporary drop in business happens because of an unusual or extraordinary situation which impacts on the economy and commercial environment as a whole. Furlough leave is an option that employers can consider where staff would otherwise be made redundant.
---
Tees is here to help
We have many specialist lawyers who are based in:
Cambridgeshire: Cambridge
Essex: Brentwood, Chelmsford, and Saffron Walden
Hertfordshire: Bishop's Stortford and Royston
But we can help you wherever you are in England and Wales.
Chat to the Author, Robert Whitaker
Executive Partner - Employment law, Bishop's Stortford office
Meet Robert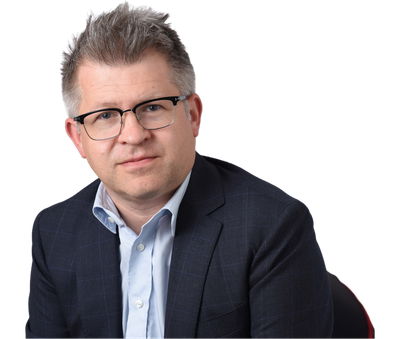 Areas of expertise
Accreditations
Testimonials
Legal 500 UK 2023
"Robert Whitaker is an extremely able and competent lawyer who has a good way with clients, providing clear, pragmatic legal advice."
Legal 500 UK 2021
"Robert Whitaker and Katherine Jameson are extremely responsive and very good at catering to the specific needs of the client."
Legal 500 UK 2021
"Robert Whitaker: excellent. An expert in my opinion."