medical negligence
Delayed diagnosis and cancer misdiagnosis claims during Covid 19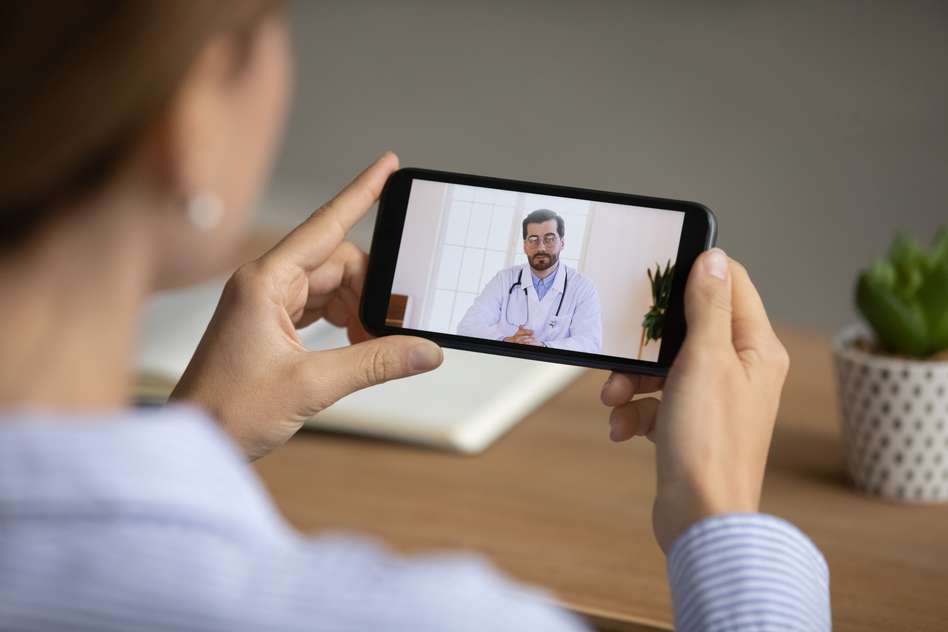 In March 2020 the NHS turned the majority of its resources towards dealing with the COVID-19 pandemic. For some, this effort was life-saving. For others, this shift meant that life-saving opportunities for the early detection and treatment of cancer were missed.
With resources diverted, routine screening programmes for cancer were paused. Two-week wait referrals dropped by up to 80% and have still not returned to pre-pandemic levels. In England alone, it is estimated that there are currently over 40,000 missed cancer diagnoses. 
Some of these missed cancer diagnoses will be due to patients' reluctance to contact their GP with more minor symptoms at a time when the NHS has been placed under huge pressure. 
However, you may have sought medical advice with cancer symptoms and a decision was made not to investigate, or you have found yourself waiting too long for investigative tests,  or you didn't receive an invitation to routine screening. As a result, your outcome may have been compromised.
If your symptoms were not acted upon when they should have been, or priority for referral was wrongly assessed, then you should have the freedom to choose whether to investigate a claim. Tees' Top Tier Legal 500 medical negligence team specialises in delayed  cancer diagnosis compensation. 
How were cancer cases prioritised during lockdown?
Throughout lockdown, NICE issued guidelines to help doctors assess the prioritisation of cancer patients for surgery, radiotherapy and other treatments. Priority was generally to be given to those who would experience significant negative outcomes from delay and to patients for whom treatment had the highest chances of success.
Alongside this, it was suggested that doctors should consider and discuss with patients the increased risk of becoming seriously unwell with Coronavirus as a result of some treatments. 
Where these guidelines were followed, some delays to treatment are likely to be deemed reasonable and therefore unlikely to be negligent. However, some prominent oncologists have already suggested that the interpretation of this guidance has been wrong, as evidenced by the radiotherapy machines - which should have been put to use saving lives - 'lying idle'.
NHS England wrote to all local NHS Trusts on 31st July 2020, setting out plans to restore all cancer services, fully restarting all cancer screening programmes. Macmillan.org.uk published a guide – Cancer and Coronavirus : know your rights, which included the underlying principles for NHS Trusts around cancer services and treatments.
Will the delay to my cancer treatment be deemed negligent?
In some cases, it may be hard to prove that a delay to a patient's treatment was unreasonable against the backdrop of such unprecedented circumstances as the Covid-19 pandemic. Assessment may involve comparing your priority level to that of other people who did manage to get treatment, considering to what extent the relevant guidelines were followed, and whether resources were allocated appropriately. However, where a delay is due to clear miscategorising of a patient under NICE guidelines, a negligence claim is more likely to be successful.
How is the standard of care likely to be modified in the light of Covid-19 for delays in cancer treatment?
To bring a claim in negligence, it must be proven that the standard of care provided fell below what is reasonable. Bearing this in mind, it should be noted that some delay to diagnosis or treatment is likely to be considered justifiable in the light of the pandemic. 
In some cases, there may be circumstances that make the delay unacceptable so there may be grounds for bringing a claim for negligence.
However, even if negligence is found, the challenge will be to draw a distinction between harm caused by non-negligent delay and that caused by negligence. It will only be possible to seek compensation for the harm caused by negligent delay.
Medical negligence law recognises this difficulty. A solution is offered by the concept of 'material contribution'. This concept states that causation – that is to say, the harm that was actually caused by negligence - may be found if:
it is impossible to prove that 'but for' the negligence the harm wouldn't have been caused; and
it is clear that the defendant acted negligently and exposed the claimant to an unreasonable risk of injury
Our medical negligence solicitors will therefore be looking closely at the application of this legal principle when assessing possible claims for negligence in delayed cancer diagnoses.
How could cancer cases have been misdiagnosed during Covid?
A new continuous cough can be the first sign of lung cancer. Before the pandemic, the advice for anyone suffering from this type of cough was to speak to your GP so that potential lung cancer could be investigated or ruled out. 
From March 2020, anyone with a new continuous cough was advised to stay home and not attend their GP surgery.
In some areas, two-week wait referrals for lung cancer dropped by as much as 75%, meaning that thousands of cases potentially went undiagnosed during this time.
It is not just lung cancer that may be confused with Coronavirus. There are concerns that in some cases brain cancer may have been misdiagnosed when patients reported loss of sense of smell or taste. 
In addition, GPs' ability to pick up on other symptoms that may indicate cancer has been reduced by the increased use of telephone appointments. In his speech delivered on 30 July 2020, Matt Hancock advocated that going forward, "all consultations should be teleconsultations unless there's a compelling clinical reason not to" however on 13 May 2021 The Telegraph reported a climbdown on this stance. The tragic case of Joy Stokes, also reported recently in the Telegraph and other stories such as that of Julie Forward, whose cancer was misdiagnosed as indigestion and resulted in an 11 week fight for life in hospital, highlights the very real risks posed by a move to "total triage" via telephone appointment, a system which was due to come into force under new NHS guidance that has now been scrapped.
Indeed, GPs have a duty to consider all relevant diagnoses and should ask patients about other symptoms. They should also follow this up with an in-person appointment where appropriate. 
Symptoms indicating lung cancer rather than Coronavirus include:
fatigue lasting more than 4 weeks  
persistent chest infection 
chest pain 
weight loss and Appetite loss 
finger clubbing (swelling)
Where any of these symptoms are present and a Coronavirus test comes back negative, patients should be referred for further investigation. Where GPs have failed to follow this protocol and did not refer their patients for further investigation, there may be a case for medical negligence if this has resulted in an adverse outcome.
We're here to help
If you have suffered through misdiagnosis, or experienced delays to your diagnosis or treatment for cancer and you are concerned that this may be due to negligence, talk to our specialists. 
We will investigate your claim, seeking the advice of medical experts where necessary, and advise on whether we think you have a case. There are various funding options available for medical negligence claims, although most are covered under a "No Win, No Fee" agreement. We offer a free assessment of your case with a specialist medical negligence solicitor, and will explain the funding options before you start. Call us today.
Call for a FREE initial consultation on 0800 013 1165
---
Tees is here to help
We have many specialist lawyers who are based in:
Cambridgeshire: Cambridge
Essex: Brentwood, Chelmsford, and Saffron Walden
Hertfordshire: Bishop's Stortford and Royston
But we can help you wherever you are in England and Wales.
Chat to the Author, Janine Collier
Executive Partner, Medical Negligence, Cambridge office
Meet Janine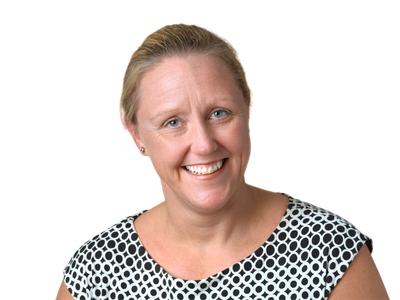 Areas of expertise
Accreditations
Testimonials
Legal 500 UK 2023
"Janine Collier has an amazing reputation and quite rightly, she very quickly spotted something that wasn't the main focus of the case but is able to zoom out and look at everything that's going on and spot things others wouldn't spot. You can tell she really cares and is a very dedicated person who just wants to help. The team are all caring and efficient."
A
Cambridge
A heartfelt thank you for all you have done in preparation for and during the settlement meeting, as well as for your unfailing support along the way, in and out of hours. It is undoubtedly due to your high professionalism if the outcome today has exceeded all expectations; it will be a huge help for us going forward and we will be forever grateful.
Chambers & Partners 2022
Cambridge
Janine Collier is renowned for her handling of delay in diagnosis, obstetric injury and surgical negligence claims. "She is at the top of her game and knows clinical negligence inside and out."
Susan Hickman
Cambridge
We consider ourselves fortunate to have been recommended to Tees by the solicitor we initially approached. We did not realise it until the case was well established that the level of professional care we were receiving was exceptional and that the experience of the individuals and the contacts they have to assist in a very complex case was the best available. We are grateful that we received a satisfactory settlement as a result of their efforts under difficult circumstances and dealing with defendants that were obstructive and disorganised. By far the greatest benefit for us however is the fact that the victim, with assistance from highly skilled experts that we would not have known about otherwise, learned to walk short distances when all other medical opinion did not consider this possible. This was their greatest achievement which is well beyond the service we expected.
Legal 500 UK 2021
"Janine Collier, head of department, is a perspicacious and very able lawyer, certainly one of the best in the region and beyond, who believes in her team and in the work she does. A genuinely nice person who sees it as her clients' right and her duty to achieve the best possible outcome for them. Janine delivers this time after time. She is an extremely intelligent and intuitive lawyer who has a genuine understanding of the difficulties and fears clients experience when living with an avoidable injury."
Legal 500 UK 2021
"Janine Collier is a really good solicitor – she really understands the medicine in clin neg cases and works well with the team, the clients and the experts to get excellent results in difficult cases."
Legal 500 UK 2021
"Janine Collier is exceptionally good at analysis, organisation and strategy."
Legal 500 UK 2021
"Janine Collier is a really good solicitor, she really understands the medicine in clinical negligence cases and works well with the team, the clients and the experts to get excellent results in difficult cases."
Legal 500 2021
"Janine Collier shows dedication to ensuring access to the highest level of experts on medical negligence cases. There is excellent consistent communication with experts throughout a lengthy case, creating a supportive working atmosphere and ensuring long-term engagement of expert. She has a very intelligent and insightful approach to learning from experts, enabling sharing of detailed specialist information and findings with confidence, and she is excellent in multi-professional meetings with solicitors and barristers, enhancing communication in exceptionally complex cases; very high level of sensitivity demonstrated towards the needs of client throughout the case, consistently focusing on the multifactorial needs of the client, over and above the monetary compensation."
Legal 500 UK 2021
"Janine Collier has been amazing to work with. She is always quick to respond to queries, always takes time to make sure we fully understand the process and supports us to make decisions, i.e. switching from Legal Aid to no-win no-fee, with well reasoned and researched information to support us."
Legal 500 UK 2021
'It has always been a rewarding experience working with Janine Collier and I would commend her very highly to lead on medical negligence cases.'
The Fisher family
Janine works with empathy, understanding and compassion. She handled our mother's inquest with skill and sensitivity and guided us expertly. She kept us informed continually via email and multiple meetings and phone calls. Janine completely took the sting and the stress out of our case.