Employment issues (work life)
Managing flexible working arrangements
It has never been more important for employers to understand their legal obligations around flexible working. 
The Covid-19 pandemic has forced many businesses to adopt flexible working arrangements, and in this new normal, employers are discovering that a number of the traditional justifications for refusing flexible working requests may now be called into question.
At the time of writing, a government consultation into 'Making Flexible Working the Default' is nearing its close. The paper is forthright in its support for flexible working and proposes reforms intended to facilitate wider adoption. 
This is a clear sign that flexible working arrangements are only going to grow in significance in the coming years, with a new statutory framework a likely development.
Here, Rob Whitaker, Head of Employment here at Tees, outlines the current state of the law in the context of this new business reality
Who can make a flexible working request?
All employees with at least 26 weeks continuous employment have the right to make a formal request for flexible working. A request can cover a variety of arrangements. For example, it could include changes to:
the hours that the employee works

the length of time the employee is required to work each day or shift

the employee's place of work
Employees with less than 26 weeks service can still make a request but employers are not usually obliged to consider this.
Can I refuse a flexible working request?
If you are refusing a flexible working request, you must notify the employee of your decision within three months and you must handle the request in a 'reasonable manner'. Additionally, your refusal must be based upon one of the 8 business grounds detailed below.
There is ACAS guidance on how to deal with a flexible working request, but no statutory definition as to what constitutes a 'reasonable manner'. 
In order to minimise the risk of potential tribunal claims, you should ensure that you meet with the employee to discuss their request, and consider allowing the employee to be accompanied to the meeting. You should then conduct a risk analysis, weighing up the advantages and disadvantages of the request.
On what grounds can I refuse a flexible working request?
Employers can refuse flexible working requests on any one of the below business grounds: 
The burden of additional costs

A detrimental effect on the ability to meet customer demands

An inability to reorganise work among existing staff

An inability to recruit additional staff

A detrimental impact on quality

A detrimental impact on performance

An insufficiency of work during the periods the employee proposes to work

Planned structural changes
However, the pandemic – and particularly your business's response to it – may, potentially, undermine what might previously have been considered a perfectly valid reason. 
For example, it may, in practice, be more difficult to now justify a refusal on the grounds of 'a detrimental effect on the ability to meet customer demands' if your business allowed flexible working during the pandemic and this detrimental effect cannot be evidenced. 
Your current policies should therefore take this into account, and due regard given for what is or isn't workable. If an employee is present during core hours to meet customer demand, but wishes to work flexibly outside of those core hours, then this is more likely to be something that would be unreasonable to refuse as opposed to, say, a request by a customer-facing employee to work outside of usual opening hours.
If you are facing this, or a similar situation, and you are uncertain of your position, it is sensible to take legal advice at an early stage. 
What could happen if I unreasonably refuse a flexible working request? 
If a tribunal upholds an employee's complaint concerning the handling of a flexible working request, you may be required to reconsider the employee's application. Alternatively, or in addition, the employee may be awarded compensation of up to 8 weeks pay, subject to the statutory limit on a week's pay (currently £544 per week, updated annually). 
However, as we shall explore below, issues over flexible working could also lead to other kinds of employment dispute.
Sex discrimination claims and flexible working 
It is possible for a mishandled flexible working request to lead to a potential discrimination claim. For example, if your flexible working policy has a greater impact on one sex over another (or on one particular employee because of their sex) you may face claims of indirect sex discrimination.
The ACAS guidance on flexible working, mentioned above, recommends that employers and managers should avoid making assumptions when assessing flexible working requests. All requests should be assessed consistently and with regard to business circumstances. 
However, acting consistently does not necessarily mean that you can adopt a blanket flexible working policy – accepting or refusing all requests. If a dispute arises, a tribunal will look at any discrepancies in the acceptances or refusals of flexible working requests.
If your policy is found to be discriminatory, your only line of defence is to show that you had an objective reason, not connected with sex, for applying that policy. For example, that there was a good business, commercial or administrative reason for the difference in treatment.
Rarely, however, will it be open to an employer to argue that part-time employees are less productive or experienced than full-time employees.  Any restrictions on eligibility under a flexible working policy must therefore be based on real operational needs and must be objectively justifiable.
Flexible working and constructive dismissal 
In general terms, a constructive dismissal occurs where an employee feels forced to resign because of the actions of their employer. To be successful in a claim, the employee must show that their employer has committed a fundamental breach of contract that is sufficiently serious to justify the employee's resignation – and that the resignation was due to that particular breach. The breach could be a one-off event or just one instance in a longer history of events.
Unreasonably refusing an employee's flexible working request, or even handling a reasonable refusal badly, could constitute one of these events and expose you to a potential constructive dismissal claim.
How Tees Can Help
It is important that as an employer, you are dealing with and responding to any flexible working requests appropriately and effectively. In addition, you must be monitoring and updating your flexible working policy on a regular basis. 
Not only will this ensure that you are not caught out by these types of claims, it will enable you to reap the benefits that a flexible working environment provides, continuing to attract and retain the best talent for your business.
If you need advice about handling or responding to flexible working requests, please get in touch with one of our specialist employment solicitors today.
Call our specialist solicitors on 0808 231 1320
---
Tees is here to help
We have many specialist lawyers who are based in:
Cambridgeshire: Cambridge
Essex: Brentwood, Chelmsford, and Saffron Walden
Hertfordshire: Bishop's Stortford and Royston
But we can help you wherever you are in England and Wales.
Chat to the Author, Robert Whitaker
Executive Partner - Employment law, Bishop's Stortford office
Meet Robert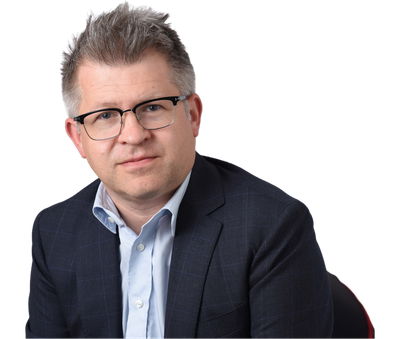 Areas of expertise
Accreditations
Testimonials
Legal 500 UK 2023
"Robert Whitaker is an extremely able and competent lawyer who has a good way with clients, providing clear, pragmatic legal advice."
Legal 500 UK 2021
"Robert Whitaker and Katherine Jameson are extremely responsive and very good at catering to the specific needs of the client."
Legal 500 UK 2021
"Robert Whitaker: excellent. An expert in my opinion."