Use a settlement agreement to take the heat out of disputes at work
Whether you are an employer or an employee, disputes at work can be a nightmare. Stressful, time-consuming and costly. If things cannot be resolved, the parties may find themselves in litigation at the Employment Tribunal or higher courts. 
Settlement agreements
One way to avoid that very unpleasant scenario is to make use of a settlement agreement. Formerly known as compromise agreements, these offer a legally binding way to part ways on discreet, agreed terms. Put it another way, they can take the heat out of a stressful situation and help everyone to keep their cool.
Employment legislation strictly regulates the use of settlement agreements. If the correct process is followed, employees will agree to sign away their rights, normally in return for some form of settlement payment. 
Have a 'protected conversation'
Settlement agreements have been available for some time, but in recent years, the process for offering these has changed. Employers may now engage in a "protected conversation" to discuss any offer they wish to make. Importantly, this "protected conversation" is outside the formal disciplinary or grievance process.
These meetings encourage employers to have frank conversations with employees about terminating their contracts. Anything that is said in these discussions is, generally, protected and cannot be used by either party against the other, in any subsequent unfair dismissal claim.
Nevertheless, there are some exceptions.  If the conversation is in relation to a discrimination or whistleblowing matter, this is not "protected". The employee would therefore be able to rely on this conversation, if they wanted to take the matter to an employment tribunal.
The financial aspect of settlement agreements
An important aspect of a settlement agreement is how much an employee will be paid and the tax considerations. As a general rule of thumb, the first £30,000 of compensation payment (which includes any redundancy payment) is tax exempt. In contrast, contractual payments, for example, the salary until the termination date, holiday pay and even bonuses, are taxable.
At Tees we recommend both employers and employees consider agreements not just in pure financial terms, but include other elements to allow the parties to move on. This may include an agreed reference and announcements to third parties. What colleagues, clients and suppliers are told can be very important to the business and the individual's reputation.
Confidentiality and post-termination restrictions
Other things to consider are confidentiality terms and post-termination restrictions. Are these necessary? Does the employer want to tie in the exiting worker to abide by their existing terms not to compete? Alternatively, could a release from these terms be offered as an addition to financial compensation?
In some cases, settlement at an early stage does not happen (the employee is not obliged to sign up to terms) and things get a lot more complex. Draft agreements can be withdrawn, perhaps because new information comes to light, or the employee has potential claims that significantly exceed the value of the package offered.
Whatever you need, whether you are an employer or employee, we strongly recommend you seek advice, as soon as possible when contemplating decisions about termination of employment. It is a legal requirement that the employee gets advice from a qualified professional and a settlement agreement will only become binding once they have received independent legal advice on it. If you are an employee, remember that an employer will usually pay some legal costs for you to see a solicitor.
Employment Tribunals
If the parties cannot reach agreement, the employee may seek redress at the Employment Tribunal. Before this, the employee must contact ACAS under what is known as the early conciliation scheme.  At this stage, the parties will have a final opportunity to resolve matters before the individual has to decide whether to take matters further still.
There are strict and short time limits associated with this. There is a process known as 'stopping the clock' when speaking to ACAS. This is complicated and we recommend you seek advice on this as soon as possible if you are looking to bring or defend a claim.
At Tees, we have a range of expert employment lawyers who can advise you and negotiate on your behalf whether you are an employer or employee. We pride ourselves on helping clients to see the whole picture in order to get the best outcome. We help with advice on the terms offered and give reassurance that the agreement is legally compliant. We also help with negotiation – either a soft, nuanced approach or in some cases a firmer stance, as and when necessary.
Lengthy and costly litigation can be extremely stressful to both parties. Where possible, settlement agreements can help you to end an employment relationship in a mutually convenient manner. We have seen the conflicts many times - and from both sides. We are very experienced in helping you to achieve the best, practical solution possible in a cost-effective and efficient way.
---
Tees is here to help
We have many specialist lawyers who are based in:
Cambridgeshire: Cambridge
Essex: Brentwood, Chelmsford, and Saffron Walden
Hertfordshire: Bishop's Stortford and Royston
But we can help you wherever you are in England and Wales.
Chat to the Author, Robert Whitaker
Executive Partner - Employment law, Bishop's Stortford office
Meet Robert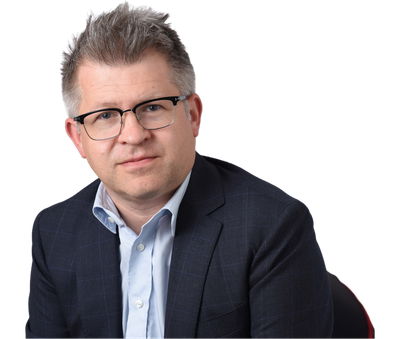 Areas of expertise
Accreditations
Testimonials
Legal 500 UK 2023
"Robert Whitaker is an extremely able and competent lawyer who has a good way with clients, providing clear, pragmatic legal advice."
Legal 500 UK 2021
"Robert Whitaker and Katherine Jameson are extremely responsive and very good at catering to the specific needs of the client."
Legal 500 UK 2021
"Robert Whitaker: excellent. An expert in my opinion."