medical negligence
Tees secured a six figure settlement after client told of miscarriage and ectopic pregnancy overlooked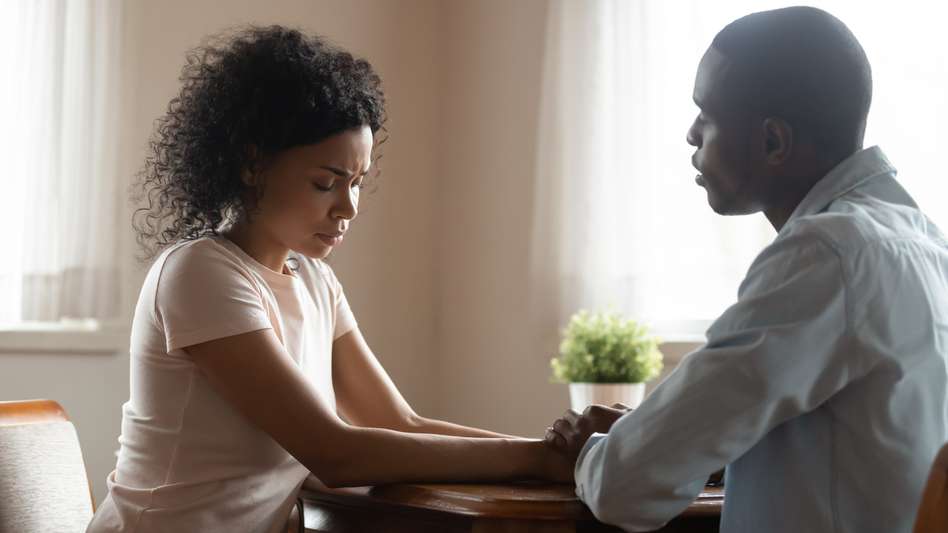 Emma was left devastated after a delay in diagnosing a second ectopic pregnancy left her infertile
Gwyneth Munjoma, solicitor in Tees' clinical negligence team Chelmsford, helped her client to pursue a claim against a Trust after her second fallopian tube ruptured and had to be removed.
Emma and Simon had been married for a while and had been trying to start a family. They had lost two pregnancies, one of them through an ectopic pregnancy as a result of which her fallopian tube had had to be removed. The remaining fallopian tube was therefore very precious to Emma and her husband. They were absolutely desperate to have a baby but worried that things could go wrong again.
After Emma lost her fallopian tube she was properly advised by doctors that as soon as she fell pregnant the next time she was to attend hospital immediately so that a very close eye could be kept on the pregnancy.
Emma and Simon were delighted when she fell pregnant again but having lost pregnancies before Emma was very concerned in case she lost the pregnancy again. She did a home pregnancy test which was positive. She immediately attended the hospital where she was checked over and it was confirmed that she was pregnant. Emma was also experiencing slight vaginal bleeding, but she had no pain. Emma was 5 weeks pregnant at this point. Emma was asked to return for a scan in 5 days' time when she would be 6 weeks pregnant. Emma was strongly advised to come back if she was in pain, started bleeding heavily or had any concerns.
Emma was told that she had had a miscarriage despite pregnancy test results showing that she was still pregnant
Emma continued to bleed very slightly but still had no pain. She returned to the hospital 5 days later as advised and had a scan. No baby was seen within her womb and Emma was told that she had had a miscarriage. A pregnancy test was done and it was positive. Emma was advised to attend the hospital every 48 hours for blood tests to check if she was still pregnant. Emma returned to the hospital every 48 hours three times. On each occasion the pregnancy test results showed that Emma was still pregnant and that her pregnancy hormones were increasing even though she had been told that there was no baby in her womb and that she had had a miscarriage.
Major surgery led to devastating news
our days after her third attendance, Emma started suffering from crampy tummy pain and frank vaginal bleeding. She immediately attended A & E. A further scan was done and Emma was told that she had an ectopic pregnancy in her remaining fallopian tube and that the tube had ruptured. She was told that the remaining fallopian tube had to be removed.  This meant that Emma had become infertile and would never be able to become pregnant naturally.
How we helped
Emma and Simon were utterly devastated that they would no longer be able to conceive naturally and have a family.  The couple struggled to come to terms with what had happened to them and felt that the future they had been planning for had been lost. Emma and Simon asked Tees if they had a claim for medical negligence. 
Gwyneth Munjoma, solicitor in Tees' clinical negligence team, Tees Said "looking at Emma's situation,  I wanted to help Emma and Simon understand what had gone wrong and how her care could have been better, in the hope that lessons would be learned from Emma's experiences and that no one else would face the same situation that she had in the future"
Emma made a claim against the NHS Trust which was admitted.
Gwyneth examined the evidence and sought independent medical advice.  The medical expert advised that Emma's care had fallen below an acceptable standard and that with proper and reasonable care her ectopic pregnancy ought to have been diagnosed much earlier. The expert importantly advised that with early detection of the ectopic pregnancy and appropriate treatment, Emma's fallopian tube would have been saved and she would not have become unable to conceive naturally again.
A legal claim was made against the NHS Trust. In response the Trust admitted full liability for the substandard care accorded to Emma and the consequences of that substandard care.
Gwyneth was able to negotiate a six figure settlement which will enable Emma and Simon to fund other means of conception. Emma and Simon were very happy with the outcome and are now on their journey to try and start a family again.
Caring and sensitive support with Tees
Whatever your situation, our legal specialists are here to help guide you. Our expert clinical negligence lawyers will handle your ectopic pregnancy misdiagnosis claim from the initial consultation through to the financial settlement. 
*All names changed for confidentiality
Call for a FREE initial consultation on 0800 013 1165 Alternatively, you can fill out our enquiry form and we will let you know how we can help. We can also visit you at your home if you wish.
---
Our medical negligence lawyers are based in:
But we can help you wherever you are in England and Wales.
Chat to the Author, Gwyneth Munjoma
Senior Associate, Medical Negligence, Chelmsford office
Meet Gwyneth
Areas of expertise
Accreditations
Testimonials
Legal 500 UK 2023
"Gwyneth Munjoma is both caring and professional, demonstrating high intellectual calibre."
Legal 500 UK 2021
'I have worked with Gwyneth Munjoma for several years and always found her to be a very effective claimant clin neg solicitor. She is clearly very experienced and a pleasure to work with.'
Legal 500 UK 2021
'Gwyneth Munjoma's clinical negligence work is unparalleled. She is able to take complex, sensitive information and provide it in a clear way while being sensitive to the impact it may have on her client. Striking the right tone when delivering difficult information, yet ensuring the recipient fully understands with as little upset as possible, is a true skill.'
anonymous
Chelmsford
I needed assistance with a claim for a serious medical incident that took place without my consent. With Tees, I was immediately put at ease. I was very happy with the end result and would recommend Tees to anyone needing help with a medical negligence claim.
CJ
Chelmsford
Thank you seems inadequate for the very conscientious way you've helped me. To be treated with such unbelievable kindness and generosity of spirit is, I think, hard to find in any profession today. I feel truly privileged to have known you. I'll never forget you and will forever be grateful.
Ms M.K
Chelmsford
I cannot thank Gwyneth enough, she was so friendly, kind and took the time to explain everything so that I understood every aspect of my case. She was sympathetic to areas that were sensitive to me and made the whole process, which could have been painful completing, easy for me.