Employment Tribunal fees unlawful
The Supreme Court has ruled that Employment Tribunal fees are unlawful.
The government has been in a long-running dispute with Unison over the imposition of employment tribunal (ET) fees in July 2013. Unison argued that ET fees are unlawful because of the effects they have on access to justice. The Supreme Court ruling agreed with Unison and the government has lost its case. 
The Law Society Gazette ran the headline "Supreme Court humiliation for government over tribunal fees" while the Employment Lawyers Association has described the decision as "momentous". What could the Supreme Court's decision mean for your business?
Background
ET fees were introduced against a background of financial savings. They followed a spending review where the Ministry of Justice was told to reduce its annual expenditure by a total of £2 billion over the last Parliament. The government justified the imposition of the fees by stating that "[i]n 2008/09, the total cost of administering the employment tribunals system was, broadly, £77.8m. In 2009/10, that figure had increased to £82.1m."
The aims of the government in introducing the fees were threefold:
Improve the efficiency and effectiveness of the employment tribunals system
Obtain a contribution from those who could afford to do so; and
Encourage the use of alternative dispute resolution (ADR)
In the Supreme Court judgment, it is noted that unmeritorious claims were still being pursued, that the fees had made a much less significant contribution to the cost of running the service and had not resulted in more claims being settled by ADR methods. 
Unison argued against the imposition of the fees, stating that these would prevent those with genuine claims from accessing justice and pursuing claims. The High Court and the Court of Appeal refused Unison's claim stating that it was premature and lacking sufficient evidence. However, the Supreme Court had access to a governmental review published in January 2017 (Review of the introduction of fees in the Employment Tribunals: Consultation on proposals for reform (CM 9373)) and statistics which had not been available at the time the lower courts heard the case. 
Impact on claim numbers
After the introduction of ET fees, the number of claims decreased. Statistics reveal that "[i]n the year to June 2013, employment tribunals received on average just under 13,500 single cases per quarter. Following the introduction of the fees, the number of single cases has averaged around 4,500 per quarter from October 2013 onwards, a decrease of 67%".
Paragraphs 38 and 39 of the Supreme Court's judgment deal specifically with the impact of the fees on the number of claims. Paragraph 39 states that "[…] the general picture is plain. Since the Fees Order came into force on 29 July 2013 there has been a dramatic and persistent fall in the number of claims brought into ETs." 
The Judgment of the Supreme Court goes into some detail about whether the imposition of the fees effectively prevent access to justice.  To be lawful, the fees would need to have been set at an appropriate and affordable level, taking into account any remission available. The court concluded at paragraph 91 that "[t]he fall in the number of claims has in any event been so sharp, so substantial, and so sustained as to warrant the conclusion that a significant number of people who would otherwise have brought claims have found the fees to be unaffordable." Those bringing claims of lower value were particularly hit by the fees with the Judgment noting the following at paragraph 42: "the proportion of successful race discrimination claims resulting in awards of less than £3,000 is recorded as having fallen from 34% in 2012/13 to 8% in 2015/16. For awards of less than £5,000, the fall was from 52% to 19%."
Indirect discrimination
In a separate judgment at paragraphs 121 to 134, Lady Hale dealt with arguments pertaining to discrimination issues. Although this need not have been dealt with (the fees were found to be unlawful under common and EU law) Lady Hale found that the fees were indirectly discriminatory against women because a higher proportion of women bring discrimination claims and these attracted a higher fee which placed women at a particular disadvantage compared to men. The government had not been able to demonstrate a good reason for achieving their stated aims.
Immediate and future consequences
The result of the ruling is that the ET and Employment Appeal Tribunal fees cease to be payable with immediate effect under the current fee regime. Those fees already paid must be reimbursed by the government. 
For the future, it is unlikely that fees will be removed in entirely and we anticipate that the government will consult on a new fees regime. The tribunal rules and procedures will need to be revisited. For now, we anticipate that there will be a steady increase in the number of claims issued in light of tribunal fees being quashed. Aggrieved employees are now perhaps much less likely to be deterred from bringing claims where before they may have thought twice and be put off by the fees to issue a claim and proceed to a hearing. Employees with low value claims or where there is no tangible value involved (such as claims for written particulars) will be able to pursue claims without facing a fee to do so. Employers will no longer be able to refuse to engage in meaningful discussions or stall by waiting to see whether the claimant pays the issue fee. 
A final matter which arises as a result of this decision is whether it may be possible to argue that claimants were prevented from bringing a claim by the fees regime, now declared to be unlawful, and the possibility they might seek to now bring claims which might normally be time barred asserting that it was not reasonably practicable to bring the claim. 
How we can help
The Tees' employment law team regularly advise and assist on Tribunal claims for both employer and employees and we are familiar with all the issues that can arise from different perspectives. We advise on all aspects of the process from advising you on internal disciplinary and grievances procedures, through ACAS conciliation or mediation to fully determined Tribunal Hearings. 
Since 2013 we have seen a steady change in the pattern of Tribunal claims, with less speculative and low value claims pursued, and more claims of greater legal and factual complexity being those that generally proceed to the Tribunal if settlement cannot be achieved, and generally with higher values and stakes to consider. 
Whilst we do not anticipate that the Supreme Court's decision will have an immediate impact we expect the number of low value claims to steadily rise again, particularly as the numbers of claims being pursued has seen a slight rise already recently. 
Should your business receive a claim or you have any queries on the above please contact Tees and we can assist on how to best respond and assist you with practical tailored advice from our expert team of specialist Employment Lawyers. 
The full judgment of the Supreme Court can be found at: http://www.bailii.org/uk/cases/UKSC/2017/51.html
---
Tees is here to help
We have many specialist lawyers who are based in:
Cambridgeshire: Cambridge
Essex: Brentwood, Chelmsford, and Saffron Walden
Hertfordshire: Bishop's Stortford and Royston
But we can help you wherever you are in England and Wales.
Chat to the Author, Robert Whitaker
Executive Partner, Employment Law, Bishop's Stortford office
Meet Robert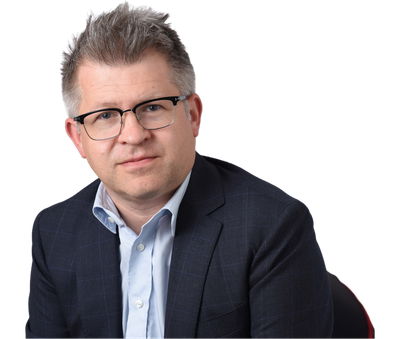 Areas of expertise
Accreditations
Testimonials
Legal 500 UK 2023
"Robert Whitaker is an extremely able and competent lawyer who has a good way with clients, providing clear, pragmatic legal advice."
Legal 500 UK 2021
"Robert Whitaker and Katherine Jameson are extremely responsive and very good at catering to the specific needs of the client."
Legal 500 UK 2021
"Robert Whitaker: excellent. An expert in my opinion."