£90,000 settlement allows couple to fund IVF treatment after negligent surgery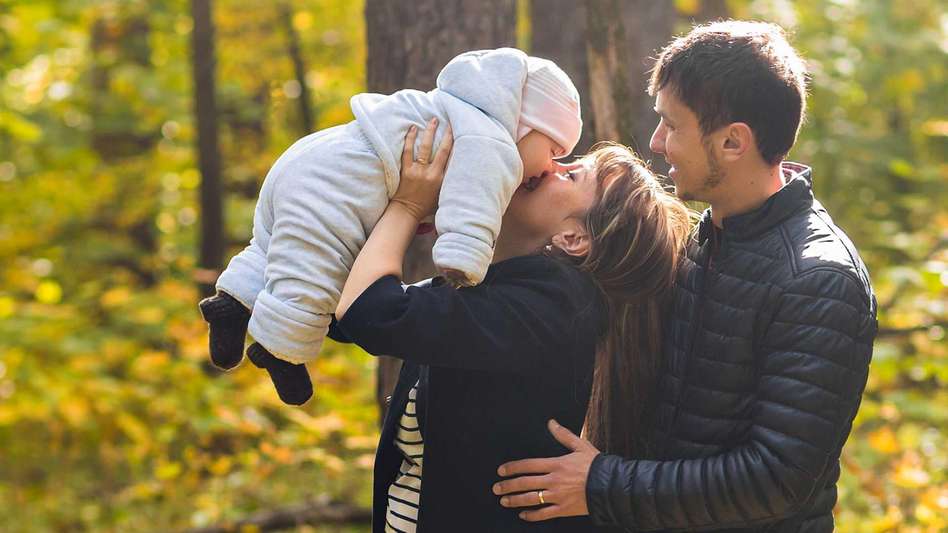 Tees secured a £90,000 settlement for a woman who became infertile after her left fallopian tube was damaged as a result of negligent surgery.
The settlement allowed our client, Alicia*, to fund fertility treatment so that she could have a family after negligent surgery left her infertile. 
In 2008, Alicia had surgery to repair a hernia. The hernia was located on the left side of her body, near her groin, and the surgeons noted that it contained her fallopian tube and ovary. Alicia's doctors told her that the surgery went well and she trusted them. At the time of her surgery, Alicia was 24 years old and had not started her family yet – although she always intended to have children, when the time was right.
Alicia and her partner, Lewis, were both one of four children. They always wanted to have a large family, and hoped to have four children together. They decided to start their family in 2014 and were excited about their future together. After a few months of trying, Alicia fell pregnant. Unfortunately, she suffered a ruptured ectopic pregnancy of her right fallopian tube and she lost her baby. She needed surgery to remove the ruptured tube. During surgery, her doctors noticed that her left fallopian tube was missing. Removal of the ruptured tube meant that Alicia was left completely infertile, and would need in-vitro fertilisation (IVF) treatment in order to have children.
The news was devastating, and the couple felt as though their dream of having a large family had been taken away. The news hit Alicia particularly hard, and she developed severe depression after learning that she would not be able to have children without IVF. The couple struggled to come to terms with what had happened to them, and felt that the future they had been planning for so long had been lost. 
Alicia and Lewis asked Tees if they had a claim for medical negligence, and we took their case on. Our goal was to establish why Alicia's left fallopian tube was missing, and to help the couple secure IVF treatment.
Our examination started with Alicia's hernia surgery in 2008. Because the surgery was performed very close to Alicia's left fallopian tube, it could have caused damage to the tube. With the support of a general surgery expert, we alleged that the hernia surgery had been performed negligently and had caused the loss of Alicia's left fallopian tube (either through damage or removal). If Alicia's left fallopian tube had not been missing, she would have had a chance to conceive naturally. The hospital admitted liability in full and apologised for what had happened.
During this time, Alicia and Lewis had their first child through IVF treatment provided on the NHS. However, the NHS would not fund further IVF treatment once they had a baby and the couple were not in a position to fund more IVF treatment themselves. Tees argued that Alicia and Lewis had always wanted a large family – and the negligent surgery had made this impossible without IVF. We negotiated a settlement of £90,000 so that Alicia and Lewis could have the family they had always wanted. The figure was based on the number of IVF cycles it was likely to take for the couple to have three more children. 
The settlement will allow Alicia and Lewis to fund more IVF treatment, which would otherwise have been financially out of reach. Now, the couple have the answers about what went wrong and can start to rebuild their lives – and, with the IVF treatment, a chance to grow their family.
 "I can't thank you enough for everything. You have been so helpful and efficient throughout and I'm really pleased with the result. It does feel like a weight has been lifted now and hopefully, plenty more [children] to come," said Alicia, following the news that her claim had settled.
"This was a challenging claim to value and with the help of an expert in gynaecology and fertility, we carefully assessed the number of cycles that Alicia would require in the future, in order to give her the best chance of having three further children," Katheryn Riggs, Associate Solicitor who worked on the case said. "I am delighted that we have been able to get answers and an apology for what went wrong, and that Alicia and Lewis can now move on with having the family that they had both always hoped for."
*Client names have been changed to protect their privacy.
Cookies on Tees
We use cookies to improve your experience on our site and to identify issues.
More information
Cookies on our site
Strictly necessary
Tees law
- We have several of our own cookies to allow the site to function and to remember your cookie preferences.
Performance cookies
Vuture
- We use Vuture you identify users from our email campaigns to track opens and conversions.
ResponseTap
- Allows us to change telephone numbers on different pages to identify high conversion pages.
Hotjar
- We use Hotjar to analyse the ways users use our site to improve layouts and page structure so that information can be found more easily.
Facebook
- We use Facebook to monitor the performance of our Facebook advertising campaigns.