Employment tribunal refund scheme launched
From October 20th, people eligible for tribunal fee refunds can apply for a refund from the Government.
The Supreme Court's Decision: employment tribunal fees unlawful 
In July 2017, the Supreme Court ruled that the employment tribunal fees set by the government in 2013 were unlawful. The Court decided that the fees were negatively impacting people's ability to bring a claim against an employer.
In its decision, the Court noted that – to be lawful – employment tribunal fees must be set at an "appropriate and affordable level". The evidence suggested that the fees set by the government were neither appropriate nor affordable to people submitting claims to the employment tribunal. The Court noted a "dramatic and persistent fall" in the number of employment tribunal claims from July 2013 onwards. This sudden, sharp decline indicated that the fees were too high to be affordable – and were effecting people's rights of access to the justice system. Because the fees were too high, less people were bringing claims to the employment tribunal. The cost and risk associated with the tribunal process was, therefore, prohibitive for many potential claimants. 
As a result, employment tribunal fees were abolished with immediate effect. The Government is planning to reimburse those who have already paid employment tribunal fees.
Government announces employment tribunal fees refund scheme
The Government revealed its plan to refund people who paid employment tribunal fees under the old scheme on 20th October 2017.
The employment tribunal refund scheme will be phased. The initial stage will run for 4 weeks: during this time, the Government will write to approximately 1,000 individuals who contacted the Ministry of Justice directly following the Court's judgement. 
The scheme will be rolled out fully in early November. More details are set to be released by the Government over the next few weeks. Jonathan Insley, Senior Associate at Tees and a specialist in Employment Tribunal cases said: "Implementation of the refund scheme is clearly good news for people who have had to pay out for tribunal fees. However, it remains to be seen how the full scheme will work in practise as it is rolled out over the new few weeks." Tees will continue to monitor the situation, and offer updates where appropriate. 
Who is eligible for an employment tribunal fee refund?
Broadly speaking, anyone who paid an employment tribunal fee under the old scheme could be entitled to a refund. This includes individual claimants, representatives and individuals involved in group claims who paid fees.
You might be eligible for a refund if you had to pay the employment tribunal fee – whether this was done voluntarily, or if you were ordered to by the Tribunal. For example, if the employment tribunal ordered you to reimburse your opponent's fee, you might be eligible for a refund. Similarly, if you paid the fee voluntarily as part of your case, or on behalf of someone else you might be eligible for a refund. 
How much will I receive as a refund?
Successful applicants can expect a full refund of their original fee, plus interest of 0.5% (calculated from the date of the original payment up to the refund date).
Do I need to provide evidence?
You may be asked to provide evidence to support your claim. For example, you may be asked to prove that you made a payment or that you didn't receive a reimbursement.
Will I be eligible for a refund if I paid the fee years ago?
The Government is set to offer refunds to eligible applicants from the time that employment tribunal fees were introduced. Even if you paid the fee in 2013, when employment tribunal fees first came into effect, you may still be eligible.
How can I start my claim for a refund?
The Government announced that it will contact individual people who have already requested reimbursement over the coming weeks. Further details about the scheme are set to be released in November. 
If you paid employment tribunal fees, and the Government doesn't contact you within 4 weeks of October 20th 2017, you can contact the pre-registration scheme and register an interest in applying for a refund. Their contact details are:
Email: ethelpwithfees@hmcts.gsi.gov.uk  
Post: Employment Tribunal Central Office (England and Wales)/Employment Appeal Tribunal (EAT) Fees, PO Box 10218, Leicester LE1 8EG.
It is not yet clear how the Government intends to handle refunds on an ongoing basis. Our employment law team will update this article when more information and specific arrangements are available. 
Call our specialist solicitors on 0808 231 1320
---
Tees is here to help
We have many specialist lawyers who are based in:
Cambridgeshire: Cambridge
Essex: Brentwood, Chelmsford, and Saffron Walden
Hertfordshire: Bishop's Stortford and Royston
But we can help you wherever you are in England and Wales.
Chat to the Author, Katherine Jameson
Associate, Employment Law, Bishop's Stortford office
Meet Katherine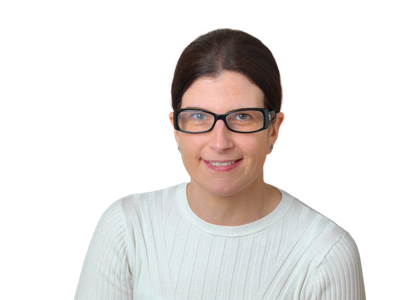 Areas of expertise
Accreditations
Testimonials
Legal 500 UK 2021
'Robert Whitaker and Katherine Jameson are extremely responsive and very good at catering to the specific needs of the client'