Figures reveal increase in preventable medical errors by the NHS to near record levels
Provisional data released by the NHS revealed the increasing frequency of so called 'never events' - incidents so serious they should simply never occur.
What is a 'never event'?
The term 'never events' covers a particularly serious set of preventable medical errors. There are a number of types of never event.  For example: 
wrong site surgery  
wrong patient surgery
retained foreign objects after a procedure such as a swab
wrong implant or prosthesis
wrong administration of medication
falls from poorly restricted windows
scalding of patients
These incidents are termed 'never events' because they are events which are generally accepted to be avoidable and should never occur in a safe healthcare system.  
Never events represent a clear failure on the part of individual healthcare providers – and, more worryingly, data suggested that these often-terrifying events occurred 424 times in the NHS in 2016-17. 
Call for a FREE initial consultation on 0800 013 1165
How common are 'never events' in the NHS?
The Provisional Publication of the Never Events Data in the NHS 2016-2017 reported that wrong site or wrong patient surgeries happened more than twice a week.  Throughout the year, 42 procedures took place on the wrong tooth.  In 13 cases, the wrong skin lesion was removed. Other errors included a knee operation on the wrong knee, removal of ovaries when the plan was to conserve and operating on the wrong patient.  In other cases, patients received the wrong procedure entirely.
There were 109 incidents involving retained foreign objects post procedure, with reported incidences of items such as vaginal swabs (31 incidents),  wires (24 incidents), swabs (22 incidents), drill bits, surgical needles, and drains being left inside patients. 
Campaigners were quick to comment on the concerning statistics. Peter Walsh, Chief Executive of Action Against Medical Accidents said: "Never events by definition are perfectly avoidable incidents which often cause serious harm or death. The number of them that are being reported remains disturbingly high."
In 2021, the Healthcare Safety Investigation Branch (HSIB) carried out an investigation looking at the risks involved in the correct identification of patients in outpatient departments.  A particular example used was a woman who attended an outpatient gynaecology clinic to assess her suitability for fertility treatment, but was mistaken for another patient and received a colposcopy.  With more procedures being carried out on an outpatient basis, our specialist solicitors are seeing more and more cases where patients who are undergoing the incorrect procedure as a result of mistaken identity. 
HSIB has also carried out some further investigations into "never events", for example:
Legal support for patients affected by preventable medical errors
At Tees, we meet patients affected by never events – and see first-hand how their lives have been changed by preventable medical errors. For example:
Drain left inside the body following hernia repair
Mr C underwent surgery to repair a hernia. Following the operation, he suffered significant problems with his surgical wound which broke down and needed a follow-up procedure called 'surgical debridement' (where dead, damaged or infected tissue is removed). At this point it was discovered that a surgical drain more than six inches long had been left in his abdomen during surgery.  The drain had retracted back inside Mr C as a safety pin had not been put on the end of the drain to prevent this.
During the debridement, a large section of tissue had to be removed from his naval.  The procedure left a significant wound in his abdomen that required dressings for several weeks and resulted in a very tight scar which Mr C found restricting and painful when reaching, lifting, or bending.
Tees successfully pursued the case against the hospital and Mr C received compensation of £35,000 in settlement of his claim. After the case had resolved, Mr C wrote "I can't thank you enough for your and your teams help during our journey".  
Wrong procedure (colonoscopy)  performed on the wrong patient
Tees recently settled a case where a patient received the wrong medical treatment. The medical staff failed to correctly identify him, check his medical notes or refer to the details shown on his medical consent form. 
Because the staff failed to follow procedure, Mr C found went through an extremely painful colonoscopy. He had only been prepared for - and given consent to - a flexible sigmoidoscopy, which is a far less invasive procedure.
When Mr C arrived for his treatment, he was the only patient in the waiting area and was called through by the surgeon but not by name. Mr C told the staff what preparation he'd done for the procedure, and they should have identified from what he said that this wasn't the correct preparation for a colonoscopy. 
This should have alerted them to the mistakes they were about to make. However, they didn't listen and the procedure was attempted. Eventually the procedure was stopped, but only after Mr C had suffered unnecessary and avoidable pain and distress. The clinicians also failed to correctly document what had happened to Mr G in his medical notes.
Our client's case, that the entire surgery was an assault and battery due to the failure by staff to correctly identify him, that the experience had been embarrassing, very painful and highly distressing, was successful. Negligence was proved and the case settled, with Mr C receiving £1,500 in compensation.
Wrong site surgery - operation on the wrong eye
A gentleman in his thirties suffered unnecessary pain and psychological trauma as a result of an ophthalmologist carrying out a surgical procedure on the wrong eye.
The man had been suffering from a particularly large and painful stye on his left eyelid. Other treatments, such as antibiotics and topical treatments were tried but unsuccessful. Therefore he was referred for an ophthalmic procedure whereby, under a local anaesthetic, a small incision is made in the eyelid to excise the stye. 
Unfortunately,the surgeon failed to properly consult the referral documentation and performed the procedure on the right eye instead of the left. By the time the patient was aware of what was happening, he was in total shock and was unable to speak out. 
The patient did not have a stye at all on his right eye and it remains a mystery as to what the surgeon thought he was operating on. However, the patient's large and painful cyst remained and it was almost four months before he was able to get an appointment to undergo the procedure a second time, to treat the stye on his left eye. 
The patient suffered unnecessary pain and discomfort for a period of approximately four months. He also underwent a completely unnecessary surgical procedure on his right eye under a local anaesthetic.
Tees successfully pursued a claim against the hospital concerned. Liability was admitted and we recovered £2,500 in compensation for the patient.
---
Tees is here to help
We have many specialist lawyers who are based in:
Cambridgeshire: Cambridge
Essex: Brentwood, Chelmsford, and Saffron Walden
Hertfordshire: Bishop's Stortford and Royston
But we can help you wherever you are in England and Wales.
Chat to the Author, Janine Collier
Executive Partner, Medical Negligence, Cambridge office
Meet Janine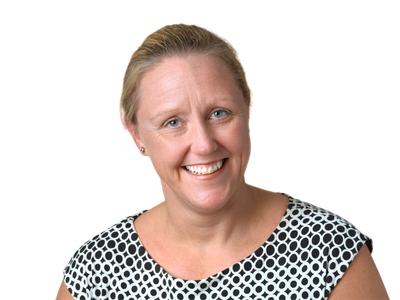 Areas of expertise
Accreditations
Testimonials
Legal 500 UK 2023
"Janine Collier has an amazing reputation and quite rightly, she very quickly spotted something that wasn't the main focus of the case but is able to zoom out and look at everything that's going on and spot things others wouldn't spot. You can tell she really cares and is a very dedicated person who just wants to help. The team are all caring and efficient."
A
Cambridge
A heartfelt thank you for all you have done in preparation for and during the settlement meeting, as well as for your unfailing support along the way, in and out of hours. It is undoubtedly due to your high professionalism if the outcome today has exceeded all expectations; it will be a huge help for us going forward and we will be forever grateful.
Chambers & Partners 2022
Cambridge
Janine Collier is renowned for her handling of delay in diagnosis, obstetric injury and surgical negligence claims. "She is at the top of her game and knows clinical negligence inside and out."
Susan Hickman
Cambridge
We consider ourselves fortunate to have been recommended to Tees by the solicitor we initially approached. We did not realise it until the case was well established that the level of professional care we were receiving was exceptional and that the experience of the individuals and the contacts they have to assist in a very complex case was the best available. We are grateful that we received a satisfactory settlement as a result of their efforts under difficult circumstances and dealing with defendants that were obstructive and disorganised. By far the greatest benefit for us however is the fact that the victim, with assistance from highly skilled experts that we would not have known about otherwise, learned to walk short distances when all other medical opinion did not consider this possible. This was their greatest achievement which is well beyond the service we expected.
Legal 500 UK 2021
"Janine Collier, head of department, is a perspicacious and very able lawyer, certainly one of the best in the region and beyond, who believes in her team and in the work she does. A genuinely nice person who sees it as her clients' right and her duty to achieve the best possible outcome for them. Janine delivers this time after time. She is an extremely intelligent and intuitive lawyer who has a genuine understanding of the difficulties and fears clients experience when living with an avoidable injury."
Legal 500 UK 2021
"Janine Collier is a really good solicitor – she really understands the medicine in clin neg cases and works well with the team, the clients and the experts to get excellent results in difficult cases."
Legal 500 UK 2021
"Janine Collier is exceptionally good at analysis, organisation and strategy."
Legal 500 UK 2021
"Janine Collier is a really good solicitor, she really understands the medicine in clinical negligence cases and works well with the team, the clients and the experts to get excellent results in difficult cases."
Legal 500 2021
"Janine Collier shows dedication to ensuring access to the highest level of experts on medical negligence cases. There is excellent consistent communication with experts throughout a lengthy case, creating a supportive working atmosphere and ensuring long-term engagement of expert. She has a very intelligent and insightful approach to learning from experts, enabling sharing of detailed specialist information and findings with confidence, and she is excellent in multi-professional meetings with solicitors and barristers, enhancing communication in exceptionally complex cases; very high level of sensitivity demonstrated towards the needs of client throughout the case, consistently focusing on the multifactorial needs of the client, over and above the monetary compensation."
Legal 500 UK 2021
"Janine Collier has been amazing to work with. She is always quick to respond to queries, always takes time to make sure we fully understand the process and supports us to make decisions, i.e. switching from Legal Aid to no-win no-fee, with well reasoned and researched information to support us."
Legal 500 UK 2021
'It has always been a rewarding experience working with Janine Collier and I would commend her very highly to lead on medical negligence cases.'
The Fisher family
Janine works with empathy, understanding and compassion. She handled our mother's inquest with skill and sensitivity and guided us expertly. She kept us informed continually via email and multiple meetings and phone calls. Janine completely took the sting and the stress out of our case.