The link between Covid-19 and Sepsis
It is well known that Covid-19 can severely compromise the respiratory system, with many people going on to develop pneumonia to a greater or lesser extent – although all other organ systems are at risk of damage from the disease.
A recent study has now confirmed that nearly a third of UK Coronavirus patients were readmitted to hospital within 140 days due to the patient developing sepsis. Some patients will go on to die from sepsis and its complications. It is therefore vital to know and recognise the early signs of sepsis and ensure treatment is prompt when diagnosed and avoid the need to seek legal advice.
Janine Collier, Partner and Head of Tees' Medical Negligence team, comments: "Like many illnesses, this study suggests that Covid-19 carries a risk of adverse events particularly for those who recently survived severe Coronavirus .  The key thing is for patients to be aware of this risk and watch for signs of any "new" conditions which may be indicate of, for example diabetes; kidney, liver or cardiovascular disease (e.g high blood pressure, heart attack or stroke); or a new infection or sepsis.  Early intervention and treatment can help to manage these conditions and to avoid progression to more severe and serious illness such as sepsis, stroke and heart attack.  Patients should seek medical help if they have any concerns at all – don't wait." 
If you or a loved one has suffered from sepsis and you are worried about standards of care, we can help. Our specialist sepsis negligence claims solicitors understand what you're going through, and we can help you get answers about your care. We'll listen to your experiences, and help you find out what happened throughout your treatment.
Sepsis must be diagnosed and treated quickly. Any delay or problems with treatment could have serious implications – so doctors should recognise the warning signs of sepsis and offer the right treatment. Professional guidelines on the diagnosis and treatment of sepsis are very clear, but mistakes during treatment can and do happen. Unfortunately, medical errors can have serious and devastating consequences for patients and their families. Sepsis negligence claims normally focus on either a:
Delayed diagnosis of sepsis – you might have a claim if your doctor didn't spot the signs of sepsis early enough and this made your condition worse
Misdiagnosis of sepsis – you might have a claim if your doctor misinterpreted your symptoms, and this caused a delay in your treatment which made your condition worse.
Read on to learn more about the signs of sepsis in children and adults, including common symptoms and causes which may result from medical negligence.
What is sepsis?
Sepsis is a potentially fatal abnormal immune response to an infection. It can cause:
Organ failure
Tissue damage (which can lead to amputation)
Death.
Can sepsis be treated and cured?
Sepsis can progress very quickly and requires immediate medical treatment. If diagnosed promptly it can be treated with antibiotics.
Your immune system normally keeps you safe from infections. In cases of sepsis, the immune system is overwhelmed and begins to attack the body. Sepsis can cause inflammation and septic shock (dangerously low blood pressure). Inflammation can cause damage throughout your body – including damage to your organs, soft tissue and limbs.
Tragically, 5 people die as a result of sepsis every hour in the UK. One in four of all sepsis survivors suffer permanent, life-changing effects (such as the loss of a limb). So, it's important to be familiar with the common causes and signs of sepsis – it could help save your life.
Is sepsis the same as blood poisoning?
Sepsis is sometimes referred to as 'blood poisoning'. However, sepsis and blood poisoning are different medical conditions. Blood poisoning is when bacteria infect your bloodstream, sepsis is when your immune system overreacts to an infection.
What is the most common cause of sepsis?
Sepsis is caused by an abnormal response to any kind of infection. Common causes of infections which can trigger sepsis include:
Viral illness – such as a fever, cough or cold
Bacterial infection – this could set in after a physical injury or surgery
Fungal infection – such as a urinary tract infection (UTI).
Anyone can get sepsis, but it's more common in young children, the elderly or people who have an existing problem with their immune system ('immunocompromised'). People receiving anticancer treatments may be at risk of developing sepsis ('neutropenic sepsis') if they suffer an infection during their treatment, because of their weakened immune system.
What are the first signs of sepsis?
Identifying sepsis at an early stage, and getting the right medical treatment, can help prevent it from becoming life-threatening. Every case of sepsis is different, but there are some common symptoms to look out for.
Early signs of sepsis in children
Children and babies may be at particular risk of sepsis if they have a fever (or have had one in the last 24 hours), or have a very low (less than 36C) or very high temperature. 
Symptoms of sepsis in children include:
breathing very fast and/or a very fast heartbeat
fits or convulsions
mottled, bluish or pale skin
a rash which does not fade when pressed
very low energy or difficult to wake
lack of interest in anything
feeling abnormally cold to the touch.
Symptoms of sepsis in children under five years include:
not interested in feeding 
has not wanted a drink for 8 hours or more
difficulty breathing – may make 'grunting' noises
is floppy
vomiting repeatedly 
hasn't had a wee/wet nappy for 12 hours.
If your child is poorly, and has a fever (or has had one in the last 24 hours) or low temperature, The Sepsis Trust UK advises parents to call 999 and ask: could it be sepsis? 
Symptoms of sepsis in the elderly
Symptoms of sepsis in adults and the elderly include:
slurred speech
confusion
severe shivering or muscle pain
passing no urine for a day
severe breathlessness
feeling like you're going to die
fast heartbeat and/or fast breathing
an abnormally high or low temperature 
mottled or discoloured skin.
Having just one, or more, of these symptoms could be a sign of sepsis. The NHS has published a useful list of symptoms of sepsis in babies, children, adults and the elderly.
What are the early signs of septic shock?
Septic shock is a particularly severe form of sepsis which causes dangerously low blood pressure. Symptoms of septic shock include:
feeling dizzy, nauseous or faint
losing consciousness (fainting)
diarrhoea
vomiting
cold, clammy or mottled skin.
Call for a FREE initial consultation on 0800 013 1165
---
Tees is here to help
We have many specialist lawyers who are based in:
Cambridgeshire: Cambridge
Essex: Brentwood, Chelmsford, and Saffron Walden
Hertfordshire: Bishop's Stortford and Royston
But we can help you wherever you are in England and Wales.
Disclaimer
All content is provided for general information only, and should not be treated as a substitute for the medical advice of your own doctor, any other health care professional or for the legal advice of your own lawyer. Tees is not responsible or liable for any diagnosis made by a user based on the content of this site. Tees is not liable for the contents of any external internet sites listed, nor does it endorse any service mentioned or advised on any of the sites. Always consult your own GP if you're in any way concerned about your health and your lawyer for legal advice.
 
Chat to the Author, Janine Collier
Executive Partner, Medical Negligence, Cambridge office
Meet Janine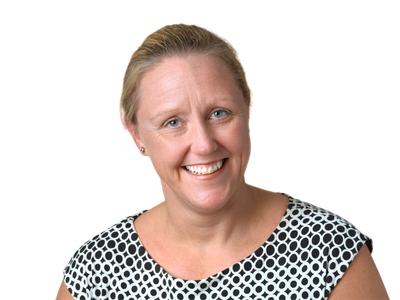 Areas of expertise
Accreditations
Testimonials
Legal 500 UK 2023
"Janine Collier has an amazing reputation and quite rightly, she very quickly spotted something that wasn't the main focus of the case but is able to zoom out and look at everything that's going on and spot things others wouldn't spot. You can tell she really cares and is a very dedicated person who just wants to help. The team are all caring and efficient."
A
Cambridge
A heartfelt thank you for all you have done in preparation for and during the settlement meeting, as well as for your unfailing support along the way, in and out of hours. It is undoubtedly due to your high professionalism if the outcome today has exceeded all expectations; it will be a huge help for us going forward and we will be forever grateful.
Chambers & Partners 2022
Cambridge
Janine Collier is renowned for her handling of delay in diagnosis, obstetric injury and surgical negligence claims. "She is at the top of her game and knows clinical negligence inside and out."
Susan Hickman
Cambridge
We consider ourselves fortunate to have been recommended to Tees by the solicitor we initially approached. We did not realise it until the case was well established that the level of professional care we were receiving was exceptional and that the experience of the individuals and the contacts they have to assist in a very complex case was the best available. We are grateful that we received a satisfactory settlement as a result of their efforts under difficult circumstances and dealing with defendants that were obstructive and disorganised. By far the greatest benefit for us however is the fact that the victim, with assistance from highly skilled experts that we would not have known about otherwise, learned to walk short distances when all other medical opinion did not consider this possible. This was their greatest achievement which is well beyond the service we expected.
Legal 500 UK 2021
"Janine Collier, head of department, is a perspicacious and very able lawyer, certainly one of the best in the region and beyond, who believes in her team and in the work she does. A genuinely nice person who sees it as her clients' right and her duty to achieve the best possible outcome for them. Janine delivers this time after time. She is an extremely intelligent and intuitive lawyer who has a genuine understanding of the difficulties and fears clients experience when living with an avoidable injury."
Legal 500 UK 2021
"Janine Collier is a really good solicitor – she really understands the medicine in clin neg cases and works well with the team, the clients and the experts to get excellent results in difficult cases."
Legal 500 UK 2021
"Janine Collier is exceptionally good at analysis, organisation and strategy."
Legal 500 UK 2021
"Janine Collier is a really good solicitor, she really understands the medicine in clinical negligence cases and works well with the team, the clients and the experts to get excellent results in difficult cases."
Legal 500 2021
"Janine Collier shows dedication to ensuring access to the highest level of experts on medical negligence cases. There is excellent consistent communication with experts throughout a lengthy case, creating a supportive working atmosphere and ensuring long-term engagement of expert. She has a very intelligent and insightful approach to learning from experts, enabling sharing of detailed specialist information and findings with confidence, and she is excellent in multi-professional meetings with solicitors and barristers, enhancing communication in exceptionally complex cases; very high level of sensitivity demonstrated towards the needs of client throughout the case, consistently focusing on the multifactorial needs of the client, over and above the monetary compensation."
Legal 500 UK 2021
"Janine Collier has been amazing to work with. She is always quick to respond to queries, always takes time to make sure we fully understand the process and supports us to make decisions, i.e. switching from Legal Aid to no-win no-fee, with well reasoned and researched information to support us."
Legal 500 UK 2021
'It has always been a rewarding experience working with Janine Collier and I would commend her very highly to lead on medical negligence cases.'
The Fisher family
Janine works with empathy, understanding and compassion. She handled our mother's inquest with skill and sensitivity and guided us expertly. She kept us informed continually via email and multiple meetings and phone calls. Janine completely took the sting and the stress out of our case.