Medical Negligence claims: Psychiatric injury
In many cases of clinical negligence, the injuries are not always visible to the eye or detectable by clinical scans and tests.
After the shock, trauma and pain of physical injury or disease as a result of clinical negligence, it is not uncommon for patients to develop psychiatric injuries, such as depression, anxiety or Post Traumatic Stress Disorder (PTSD). Such conditions can often be debilitating, in some cases more so than the physical injury or disease itself. The effects can be life changing and the severity of psychiatric injuries should not be underestimated.
At Tees Law, our Medical Negligence team often deal with cases involving individuals who have suffered some degree of psychiatric harm as a result of negligent treatment. We have experience of dealing successfully with both primary and secondary victim claims. Contact us today to help you take the next steps. 
It is of great importance to identify and recognise where psychiatric injury may have occurred because, if left untreated, the effects of such an injury can be significant. It is important that the sufferer receives a correct diagnosis and that appropriate treatment is sought.  Often the appropriate treatment, such as Cognitive Behavioural Therapy, is more readily available in the private sector and is often expensive, putting it beyond the reach of many people that would otherwise benefit from treatment. However, if a person who has suffered a physical injury has also suffered a psychiatric injury, appropriate compensation can be sought to compensate them for their pain and suffering and, perhaps more importantly, to ensure that any future necessary treatment can be paid for.
In many cases, victims of clinical negligence do not necessarily realise that they have suffered a psychiatric injury. It is, therefore, important that your clinical negligence solicitor is alive to the possibility of psychiatric injury and that, in cases where it may be relevant, they deal with the issue with sensitivity and professionalism.
One might assume that psychiatric injury claims can only be made by those individuals who have suffered physical harm. This is not the case. The law does allow for psychiatric injury claims to be made by 'secondary victims', i.e. those that may have witnessed a shocking and traumatic event involving a loved one (primary victim), but have not themselves suffered physical harm. This particular area of law is one that is often misunderstood because the law only allows claims of this sort in very limited circumstances In order to qualify for such a claim, a Claimant must satisfy a very specific set of factors. The case law is too extensive to set out in detail in this article, but the key requirements may be summarised as follows:
The secondary victim must have sufficient 'ties of love and affection' with the primary victim (in practice this usually means close family members). 
The secondary victim must have been within sufficient proximity of the 'shocking event' in terms of both space and time. 
The injury occurring to the primary victim must have been sufficiently 'sudden' and 'shocking'. 
These are difficult claims but it is important that your solicitor is alive to the possibility that such a claim may be available to you. 
In both of these types of case it is important that the individual concerned is assessed by an expert to ensure that an accurate diagnosis is made, the long term prognosis is considered and a suitable means of treatment is recommended. In most cases this will involve the client meeting with a Consultant Psychiatrist in a quiet and professional setting, where a full assessment can take place.
---
Tees is here to help
We have many specialist lawyers who are based in:
Cambridgeshire: Cambridge
Essex: Brentwood, Chelmsford, and Saffron Walden
Hertfordshire: Bishop's Stortford and Royston
But we can help you wherever you are in England and Wales.
Chat to the Author, Janine Collier
Executive Partner, Medical Negligence, Cambridge office
Meet Janine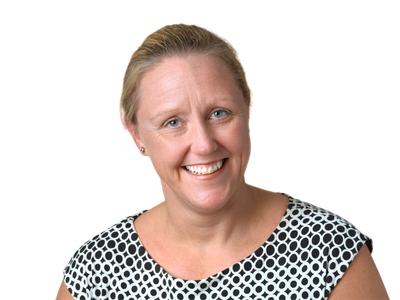 Areas of expertise
Accreditations
Testimonials
Legal 500 UK 2023
"Janine Collier has an amazing reputation and quite rightly, she very quickly spotted something that wasn't the main focus of the case but is able to zoom out and look at everything that's going on and spot things others wouldn't spot. You can tell she really cares and is a very dedicated person who just wants to help. The team are all caring and efficient."
A
Cambridge
A heartfelt thank you for all you have done in preparation for and during the settlement meeting, as well as for your unfailing support along the way, in and out of hours. It is undoubtedly due to your high professionalism if the outcome today has exceeded all expectations; it will be a huge help for us going forward and we will be forever grateful.
Chambers & Partners 2022
Cambridge
Janine Collier is renowned for her handling of delay in diagnosis, obstetric injury and surgical negligence claims. "She is at the top of her game and knows clinical negligence inside and out."
Susan Hickman
Cambridge
We consider ourselves fortunate to have been recommended to Tees by the solicitor we initially approached. We did not realise it until the case was well established that the level of professional care we were receiving was exceptional and that the experience of the individuals and the contacts they have to assist in a very complex case was the best available. We are grateful that we received a satisfactory settlement as a result of their efforts under difficult circumstances and dealing with defendants that were obstructive and disorganised. By far the greatest benefit for us however is the fact that the victim, with assistance from highly skilled experts that we would not have known about otherwise, learned to walk short distances when all other medical opinion did not consider this possible. This was their greatest achievement which is well beyond the service we expected.
Legal 500 UK 2021
"Janine Collier, head of department, is a perspicacious and very able lawyer, certainly one of the best in the region and beyond, who believes in her team and in the work she does. A genuinely nice person who sees it as her clients' right and her duty to achieve the best possible outcome for them. Janine delivers this time after time. She is an extremely intelligent and intuitive lawyer who has a genuine understanding of the difficulties and fears clients experience when living with an avoidable injury."
Legal 500 UK 2021
"Janine Collier is a really good solicitor – she really understands the medicine in clin neg cases and works well with the team, the clients and the experts to get excellent results in difficult cases."
Legal 500 UK 2021
"Janine Collier is exceptionally good at analysis, organisation and strategy."
Legal 500 UK 2021
"Janine Collier is a really good solicitor, she really understands the medicine in clinical negligence cases and works well with the team, the clients and the experts to get excellent results in difficult cases."
Legal 500 2021
"Janine Collier shows dedication to ensuring access to the highest level of experts on medical negligence cases. There is excellent consistent communication with experts throughout a lengthy case, creating a supportive working atmosphere and ensuring long-term engagement of expert. She has a very intelligent and insightful approach to learning from experts, enabling sharing of detailed specialist information and findings with confidence, and she is excellent in multi-professional meetings with solicitors and barristers, enhancing communication in exceptionally complex cases; very high level of sensitivity demonstrated towards the needs of client throughout the case, consistently focusing on the multifactorial needs of the client, over and above the monetary compensation."
Legal 500 UK 2021
"Janine Collier has been amazing to work with. She is always quick to respond to queries, always takes time to make sure we fully understand the process and supports us to make decisions, i.e. switching from Legal Aid to no-win no-fee, with well reasoned and researched information to support us."
Legal 500 UK 2021
'It has always been a rewarding experience working with Janine Collier and I would commend her very highly to lead on medical negligence cases.'
The Fisher family
Janine works with empathy, understanding and compassion. She handled our mother's inquest with skill and sensitivity and guided us expertly. She kept us informed continually via email and multiple meetings and phone calls. Janine completely took the sting and the stress out of our case.