Change to the duty of candour in social care
Update: In March 2022, NHS Resolution released a duty of candour animation, offering guidance to help those working in health and social care to understand the importance of being open and honest with patients and their families and the similarities and differences that exist between the professional and legal duties of candour.
On 27 November a new statutory duty of candour came into force, affecting all NHS Trusts and Special Health Authorities.
The legislation, contained in Section 20 of The Health and Social Care Act 2008 (Regulated Activities) Regulations 2014, changes the medical profession's obligations towards patients when things go wrong, and enshrines a new culture of openness in law. The legislation does not yet include private health care providers or GPs but will be extended to do so from April 2015.
Establishing exactly what has gone wrong when a medical error has occurred has always been challenging for patients. While a solicitor has a legal duty to be open and upfront with clients about mistakes that have occurred in the handling of a case, doctors historically have not been obliged to disclose errors to patients. Cover-ups in the medical profession were frowned on but tolerated. This unsatisfactory situation has now been reversed. 
The NHS complaints procedure is one mechanism by which patients can ask questions about their treatment and is designed to provide an explanation and apology where appropriate, but this is only invoked when a person makes a complaint. Despite its worthy intentions, the system has not served patients well. Genuine explanations and sincere expressions of regret or sorrow are few and far between. Too often, formulaic and defensive language is used in letters of response which lack a robust examination of the facts and which can leave the patient feeling unsatisfied and ultimately this can lead to claims. 
Since 27 November the duty of candour on NHS Trusts under Act will be triggered whenever a "notifiable safety incident" has occurred.  This is defined as any unintended or unexpected incident that in the reasonable opinion of a health care professional could result in or appear to have resulted in "death or severe harm, moderate harm or prolonged psychological harm to the patient". This definition is surprisingly wide and the threshold for notification is low, which is an indication of the far-reaching nature of this legislation. Prolonged psychological harm, for instance, is defined as occurring where the patient has suffered a continuous period of psychological harm for only 28 days. 
Under the legislation, where a notifiable safety incident has occurred the patient must be informed by a representative of the health service body, which may be the doctor concerned or someone in an administrative capacity. They will then provide an account of all facts known about the incident at the time, and advise the patient what further enquiries into the incident the health service body believes are appropriate and provide an apology. An apology is defined as an expression of sorrow or regret. 
The far reaching scope of the duty is also seen in the definition of moderate harm, which is defined as "harm that requires a moderate increase in treatment and significant but not permanent harm". A "moderate increase in treatment" is defined as meaning an unplanned return to surgery, an unplanned readmission, a prolonged episode of care, extra time in hospital or as an outpatient, cancelling of treatment, or transfer to another treatment area such as intensive care. This encompasses relatively minor avoidable consequences of treatment, certainly below that which would normally provide the basis for a clinical negligence claim. 
The inclusion of moderate harm (as opposed to severe harm, permanent disability or death) was the result of lobbying by AvMA (Action against Medical Accidents), the charity for patient safety and justice. It greatly extends the duties of Trusts to notify patients, and will apply to hundreds of thousands of incidents every year. This represents an extraordinary breakthrough in patients' rights and safety. Honesty and openness is now centre stage, and apply not just to those who have suffered "severe injury or death", as had originally been proposed, which would have created an iniquitous two tier system with one "deserving" honesty and the other not. Such a system would have been flawed, would have failed to recognise the damage done by moderate incidents of harm, and would have lacked moral coherence.
The duty of candour certainly appears to be welcomed by doctors and their professional bodies, despite previously expressed fears that the imposition of such a duty would lead to a rise in litigation or adversely affect the doctor/patient relationship. Studies have in fact shown that litigation is often motivated by the poor handling of a complaint and the suspicion of a cover up, rather than by the negligence itself, so the effect of the legislation may in fact be to reduce claims. 
There will be no remedy for a patient for failures by a Trust, for instance failing to notify a patient, although fines may be imposed on the organisation. 
There are likely to be practical difficulties which will be exercising doctors and health care bodies. All surgery, for instance, carries risk and complications which are unavoidable even in the most capable hands. They are a statistical reality but will be caught by the legislation, which applies to any "unintended" consequence. It cannot be said that a surgical complication is ever intended, even if it is unavoidable, but the notification requirement will still be triggered. Should an apology be given?  The answer is undoubtedly 'yes'. There is nothing wrong with expressing regret about an adverse outcome to a patient even if it is no-one's fault. This may affect the discussions before treatment and consent process, in particular, with a greater emphasis being put on listing every possible complication, as in the USA. If a complication occurs, a doctor will be able to say that this was agreed to as a potential outcome. 
Other possible concerns from a healthcare practitioner point of view are that patients have to be notified as soon as reasonably practicable, but how will this play out when treatment is ongoing, and how will it affect the doctor/patient relationship? 
When sharing information about an incident with a patient or family member, the regulations state that reasonable support must be given, but how will this be done in practice? If a person is psychologically vulnerable, for instance, how should news of the avoidable death of a loved one be handled? The information will be extremely distressing. The issues involved are often complex and sensitive, and will require considerable resources to deal with properly and may require new levels of bureaucracy. Guidance for healthcare organisations on implementing the statutory duty of candour is currently awaited from the Care Quality Commission and is now urgently required. 
Undoubtedly there will be good communicators and poor communicators, but the effect of the regulations will be to remove a major and important ambiguity for doctors as to what to do when things go wrong. The duty of candour can only be good for patients and the healthcare system as a whole.
---
Tees is here to help
We have many specialist lawyers who are based in:
Cambridgeshire: Cambridge
Essex: Brentwood, Chelmsford, and Saffron Walden
Hertfordshire: Bishop's Stortford and Royston
But we can help you wherever you are in England and Wales.
Chat to the Author, Janine Collier
Executive Partner, Medical Negligence, Cambridge office
Meet Janine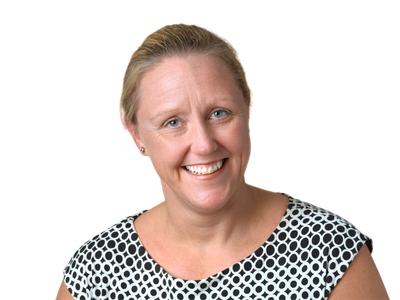 Areas of expertise
Accreditations
Testimonials
Legal 500 UK 2023
"Janine Collier has an amazing reputation and quite rightly, she very quickly spotted something that wasn't the main focus of the case but is able to zoom out and look at everything that's going on and spot things others wouldn't spot. You can tell she really cares and is a very dedicated person who just wants to help. The team are all caring and efficient."
A
Cambridge
A heartfelt thank you for all you have done in preparation for and during the settlement meeting, as well as for your unfailing support along the way, in and out of hours. It is undoubtedly due to your high professionalism if the outcome today has exceeded all expectations; it will be a huge help for us going forward and we will be forever grateful.
Chambers & Partners 2022
Cambridge
Janine Collier is renowned for her handling of delay in diagnosis, obstetric injury and surgical negligence claims. "She is at the top of her game and knows clinical negligence inside and out."
Susan Hickman
Cambridge
We consider ourselves fortunate to have been recommended to Tees by the solicitor we initially approached. We did not realise it until the case was well established that the level of professional care we were receiving was exceptional and that the experience of the individuals and the contacts they have to assist in a very complex case was the best available. We are grateful that we received a satisfactory settlement as a result of their efforts under difficult circumstances and dealing with defendants that were obstructive and disorganised. By far the greatest benefit for us however is the fact that the victim, with assistance from highly skilled experts that we would not have known about otherwise, learned to walk short distances when all other medical opinion did not consider this possible. This was their greatest achievement which is well beyond the service we expected.
Legal 500 UK 2021
"Janine Collier, head of department, is a perspicacious and very able lawyer, certainly one of the best in the region and beyond, who believes in her team and in the work she does. A genuinely nice person who sees it as her clients' right and her duty to achieve the best possible outcome for them. Janine delivers this time after time. She is an extremely intelligent and intuitive lawyer who has a genuine understanding of the difficulties and fears clients experience when living with an avoidable injury."
Legal 500 UK 2021
"Janine Collier is a really good solicitor – she really understands the medicine in clin neg cases and works well with the team, the clients and the experts to get excellent results in difficult cases."
Legal 500 UK 2021
"Janine Collier is exceptionally good at analysis, organisation and strategy."
Legal 500 UK 2021
"Janine Collier is a really good solicitor, she really understands the medicine in clinical negligence cases and works well with the team, the clients and the experts to get excellent results in difficult cases."
Legal 500 2021
"Janine Collier shows dedication to ensuring access to the highest level of experts on medical negligence cases. There is excellent consistent communication with experts throughout a lengthy case, creating a supportive working atmosphere and ensuring long-term engagement of expert. She has a very intelligent and insightful approach to learning from experts, enabling sharing of detailed specialist information and findings with confidence, and she is excellent in multi-professional meetings with solicitors and barristers, enhancing communication in exceptionally complex cases; very high level of sensitivity demonstrated towards the needs of client throughout the case, consistently focusing on the multifactorial needs of the client, over and above the monetary compensation."
Legal 500 UK 2021
"Janine Collier has been amazing to work with. She is always quick to respond to queries, always takes time to make sure we fully understand the process and supports us to make decisions, i.e. switching from Legal Aid to no-win no-fee, with well reasoned and researched information to support us."
Legal 500 UK 2021
'It has always been a rewarding experience working with Janine Collier and I would commend her very highly to lead on medical negligence cases.'
The Fisher family
Janine works with empathy, understanding and compassion. She handled our mother's inquest with skill and sensitivity and guided us expertly. She kept us informed continually via email and multiple meetings and phone calls. Janine completely took the sting and the stress out of our case.