The grievance procedure explained
A work grievance can be a concern, complaint or serious issue that an employee wishes to be addressed by management.
How to raise a grievance at work
If you have a problem at work it's generally best to handle it quickly. You should normally start by raising any concerns informally, usually with your line manager (unless your complaint is about them). A problem shared can be a problem halved. Your manager may not be aware of the situation, and a discussion could quickly resolve the situation. An informal chat can be an effective way of resolving grievances at work.
 
If you have tried to raise a grievance informally, but felt like you weren't getting anywhere, you might choose more formal action.
What is a grievance at work?
A grievance at work may arise for a number of different reasons. You may wish to raise an issue about the terms and conditions of your employment contract, or have concerns about health and safety at work. A grievance can also come about when new work practices or organisational changes are introduced which may have changed the nature of your work. Or, you may be experiencing personal issues with fellow employees, feel you are being discriminated against or experiencing bullying or harassment at work.
Your employer may have special procedures applicable for complaints about discrimination or whistleblowing. If in doubt, we recommend taking expert legal advice and Tees can assist you with this. 
How does the employee grievance procedure work?
Your employer's grievance procedure should provide a structure to raise a grievance at work. The process should be fair and give you the opportunity to raise your concerns in a structured way. You should be able to talk about your grievance with a manager through a set course of action. The process should ensure that your complaint is dealt with fairly, and give those involved an opportunity to talk objectively, in a structured environment.
Whilst there is no set procedure in law for employee grievances, your employer will usually have a formal procedure in place which both sides can follow and which should normally follow the recommendations and requirements of the ACAS Code on disciplinary and grievance procedures.
You can also refer to the Advisory, Conciliation and Arbitration Service's (ACAS) guide to discipline and grievances at work for guidance.
How to handle a grievance at work
It's a good idea to start taking notes as soon as the issue starts. This way, you'll have a written document detailing everything that happened to refer back to. If you can, save this on a computer, so you can verify the date when you made your notes. Try to include as much detail as possible – such as the nature of what happened, when and why. Include dates and names of the people involved. Keep the information clear, concise and in chronological order.
How to write a work grievance letter
If discussions with your line manager do not address the issues, you can take the next step and write a grievance letter. The letter states and documents your complaint, detailing all the relevant issues and facts. If you find it difficult to express yourself or have a complex complaint we recommend you seek help from an employment law specialist. 
Once you have raised the issue, your employer should arrange a formal meeting with a manager who is not the subject of the grievance as quickly as possible. They should also start any necessary investigations to establish the facts of the case. The investigation is not cause for concern, as it allows your employer to fully consider the matter and make an informed decision. 
Remember that this may be the first time your employer has been made aware of the situation and give them a chance to solve the problem. However, keep in mind that there are strict time limits for bringing an unresolved complaint to the Employment Tribunal. 
The time limits are NOT extended by internal processes. If in doubt, seek specialist legal advice on this. 
How a grievance meeting works
A grievance meeting is not the same as a disciplinary hearing.  It's your opportunity for a constructive discussion and, ideally, an amicable resolution. However, it is important that you are well prepared for this meeting. It is your opportunity to put your case to your employer clearly and objectively, and help them make a decision. 
Can I bring someone into my grievance meeting with me?
You have a right to bring a work colleague or trade union representative to any formal meeting – they will not be able to answer questions for you but will be able to contribute to discussions. Sometimes, your employer will agree to you bringing along an alternative companion, such as a family member – if you wish to do so, you should ask and explain any good reasons why. 
Mediation in the grievance process
If all parties agree, an independent mediator may help you reach an informal resolution and, in some organisations, mediation is part of the formal grievance process. It is most useful if the conflict involves relationship issues with colleagues or a line manager and their staff and can often help rebuild relationships after the dispute has been resolved.
Where this is not the case, it is useful to be clear about whether the discipline and grievance procedure can be suspended if mediation is deemed to be an appropriate method of resolving the dispute.
Following any meeting the decision should be communicated to you without unreasonable delay.
Appealing a grievance decision
If you feel that your grievance has not been satisfactorily resolved, and you want to appeal the decision, it is important to do so promptly following the decision. Make your appeal in writing and let your employer know the grounds for your appeal. Your appeal should be dealt with impartially and wherever possible by a manager who has not previously been involved in the case. You have a statutory right to be accompanied at an appeal meeting. As with the first meeting, you should be informed of the decision on your grievance as soon as possible and also be told if the appeal meeting is the final stage of the grievance. 
If you are experiencing a grievance at work and want help at any stage of the process talk to our employment law specialists. We'll listen to your grievance and can help you prepare your grievance letter and for your meeting. If you wish to appeal against a grievance decision we recommend that you take legal advice before proceeding.
 
Call our specialist solicitors on 0808 231 1320
---
Tees is here to help
We have many specialist lawyers who are based in:
Cambridgeshire: Cambridge
Essex: Brentwood, Chelmsford, and Saffron Walden
Hertfordshire: Bishop's Stortford and Royston
But we can help you wherever you are in England and Wales.
Chat to the Author, Katherine Jameson
Associate, Employment Law, Bishop's Stortford office
Meet Katherine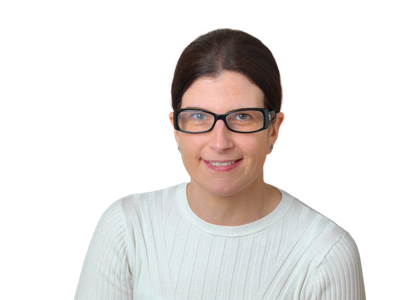 Areas of expertise
Accreditations
Testimonials
Legal 500 UK 2021
'Robert Whitaker and Katherine Jameson are extremely responsive and very good at catering to the specific needs of the client'