What are my rights if my employer goes into liquidation?
When a business goes into liquidation resulting in large scale redundancies, employees will often be unsure on what to do and what payments they may be able to claim.  
Do I get redundancy pay if the company goes into liquidation?
If your employer goes into liquidation they may not have the funds available to make redundancy payments, however you can claim certain payments from the government's National Insurance Fund. 
The National Insurance Fund is made up of National Insurance contributions which are held to be used to pay for statutory schemes such as state pensions and redundancy. 
The claims you are able to make from the National Insurance fund include: 
Holiday pay 
Salary arrears
Statutory notice pay
Statutory redundancy pay 
Pension contribution. 
 Those payments are however subject to certain limits, which are:  
Unpaid wages – up to eight weeks pay
Statutory Notice pay - between one and 12 weeks' pay (depending on length of service)
Holiday entitlement which has accrued but not been taken in the last 12 months
Statutory redundancy payment (which depends on age and length of service).
All of the above are also subject to a cap on a week's pay (currently £525 per week as of April 2019), which normally increases in April each year. 
It is common for the appointed company liquidators to advise employees on their ability to make a claim to the National Insurance Fund for those payments outlined, but they are often far less well informed about the claims protective awards that an employee may be able to bring.
Call our specialist solicitors on 0808 231 1320
What is a protective award?
A protective award is an award of compensation where 20 or more employees are made redundant at a single workplace, and the employer fails to properly inform and engage in consultation about those redundancies.
Employers have a duty to consult with employee representatives before the redundancies are made. Where employers have breached this duty, a claim can be brought in by the Employment Tribunal and up to 90 days' pay (per employee) can be awarded by the Employment Tribunal.
There is no minimum length of service required to bring protective award claims but such claims must be commenced within three months less a day from the date of dismissal. It is important to note that an employee must first complete the ACAS (Advisory, Conciliation and Arbitration Service) early Conciliation process, which will need to be done directly with ACAS by filling out a form online; this has the effect of extending the time limit. The length of the extension will vary, depending on how long the conciliation period lasts and it is therefore important to take legal advice first. 
Who grants a protective award?
An Employment Tribunal must be persuaded to grant a protective award to an employee, which will depend on the circumstances, reasons for redundancy or liquidation and the steps, if any, that the business took to inform employees or their representatives.
Can you make both a protective award and a National Insurance Fund claim? 
A protective award is classified as arrears of pay for the purposes of the National Insurance Fund, which means that, yes, employees can make a protective award and a National Insurance Fund claim. However, an order from the Employment Tribunal making a protective award to an employee would be needed prior to the National Insurance Fund accepting and making any payment to a redundant employee for a protective award element.
It is also important to note that the eight-week limit on arrears of pay will still apply and therefore any other arrears of wages (excluding notice pay, holiday pay or statutory redundancy pay) will come out of the eight-week limit.  Even where there are no outstanding wages due, this means that where an Employment Tribunal sees fit to award 90 days' pay, the National Insurance Fund will only pay out a maximum of 56 days.   
Whilst outstanding sums above the cap of eight weeks pay can be claimed from the insolvent employer directly, including any unpaid part of a protective award, it is unlikely in an insolvency situation that the employer or its liquidators would have the funds to pay.
---
Tees are here to help
We have many specialist lawyers who are based in:
Cambridgeshire: Cambridge
Essex: Brentwood, Chelmsford, and Saffron Walden
Hertfordshire: Bishop's Stortford and Royston
But we can help you wherever you are in England and Wales.
Chat to the Author, Robert Whitaker
Executive Partner, Employment Law, Bishop's Stortford office
Meet Robert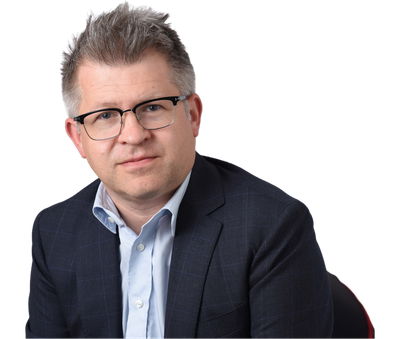 Areas of expertise
Accreditations
Testimonials
Legal 500 UK 2023
"Robert Whitaker is an extremely able and competent lawyer who has a good way with clients, providing clear, pragmatic legal advice."
Legal 500 UK 2021
"Robert Whitaker and Katherine Jameson are extremely responsive and very good at catering to the specific needs of the client."
Legal 500 UK 2021
"Robert Whitaker: excellent. An expert in my opinion."