Can my employer change my contract without my consent?
The basis of your employment relationship is typically set out in a contract of employment. Certain key information about your terms is required by law such as job duties, salary, working hours and holiday.
The contract may also include terms regarding confidentiality and what happens when you leave (restrictions).  It is important that the contract accurately reflects the working relationship so both the employer and employee know where they stand.  Sometimes, however, your employer, or you, may wish to change the contract you originally agreed.
Your employment contract is usually a written document. Once you have started working under the contract, it is usually taken as proof that you accept its terms and conditions.
Can my contract be changed?
During the course of your career, especially if you stay with one organisation for some time, it's likely that your contract or terms of employment will change. Typically you will receive pay rises, and for example, your contract may change to reflect different duties you take on or a promotion. You might also request a change which your employer may agree to. If everyone is happy to change the contract then this can simply be recorded in writing within a statement of change.
If you are not happy with the changes your employer suggests, you may not have to accept the changes – but this depends on the wording of your contract and the nature of the changes.
Call our specialist solicitors on 0808 231 1320
Your existing contract and job description
We recommend you always start by checking your current contract.  If you don't have a copy of your contract, ask your employer.
There may be clauses in your contract which gives your employer the right to make reasonable changes without your consent, for instance:
A general 'variation clause' might allow your employer to make some changes to your terms
A 'flexibility clause' might allow your employer to change your hours
A 'mobility clause' might allow your employer to change where you are based. You may be required to work from a different location.
You may be able to challenge the changes your employer wishes to make, even if one or more of these clauses feature in your contract. Much will depend on whether the changes proposed are allowed by the wording of the contract, and are reasonable. If your employer wants to change your contract there may be various options open to you.
What can I do if my employer makes changes to my contract?
Your employer may ask you to agree to some new terms in which case they should be explained to you and ideally, sent to you in writing. You should then be given time to consider whether or not you wish to accept them.
If the change is simply imposed on you and you don't wish to accept it but you continue working anyway, you must decide whether you are content to agree or not. You can make it clear that you are working under protest and do not accept the new terms but if you do not, or if you continue working under those new terms for some time, you are likely to be considered to have agreed to the change.
You could refuse to work under the new conditions and continue to work as you have been under your original contract.  If the change is something more fundamental which really changes the nature of your job, you may wish to resign and make a claim for constructive dismissal.  This is, of course, a big step which requires careful consideration.  We recommend you contact us if you are contemplating resigning.  You cannot, normally change your mind once you have left, and there are significant hurdles to overcome for a claim for constructive dismissal.
If your employer terminates your contract and offers you re-employment on the new terms, you should seek specialist legal advice and Tees can help you. There are some circumstances when the employer may be able to do this, and others where you may have been unfairly dismissed, or may be entitled to a redundancy pay-out. Each case will depend on its facts.
Can my employer legally reduce my work hours without my consent?
Check your contract to see if your employer has included the option to reduce your working hours.  It would be in the normal working hours section of the document and there may have been some flexibility written into your terms to allow for quiet periods in the business or in anticipation of a downturn in the economy. There may also be "pay-out" terms in your contract.
If this is not the case you may be able to understand the reason for the reduction in your hours and be prepared to accept them as a short-term measure. However, your employer cannot legally reduce the number of hours and if you don't wish to accept the new hours you should, in the first instance, discuss the matter with your HR department.
Can a company legally reduce my pay?
Your employer cannot reduce your pay without your consent. If your employer tries to reduce your pay without your consent, you have the same options as those above.
If your employer asks for your consent to reduce your pay – and you do not accept – they may opt to terminate your contract on notice. Your notice is set out in your contract.  Your employer may then offer you a new contract, with the reduced salary, although this is not guaranteed.
If your employer is seeking to reduce your pay, it is worth taking specialist advice early on for a clear picture of your options and next steps, employers must follow the correct process when making changes to your contract – for example, if enough employees are affected by the proposed changes, a consultation may be required.
Can my employer deduct money from my wages without my consent?
There are some normal deductions from your wages that your employer is allowed to make such as income tax, national insurance and student loan repayments.  A deduction can also be made if you were overpaid in a previous payment.  Your employer isn't obligated to let you know beforehand about deductions because of a previous overpayment.
If you think that some money has been deducted which you weren't expecting you can discuss it with your employer.  They should clearly explain why the money was deducted. It may be a miscalculation of there could be a genuine reason.  If it remains unresolved you will need to raise a formal grievance detailing the money you believe you are owed and a timeline.
You can raise a grievance whether or not you are still in that employment.
Advice from an employment solicitor about changes to your contract
If you are not able to resolve the problem through discussion with your manager and/or your HR department then you may wish to raise a formal grievance.
"As with any dispute at work it can be worth it, in the first instance, to discuss the matter with your employer to try and find a resolution that works for all parties" says Rob Whitaker, Partner at Tees Law.  "It is desirable to maintain your employment relationship going forwards and so the quicker a solution is found the better for both employer and employee. Sometimes, however, this is not possible and you may need to chat the situation over with an employment law specialist to find out your options and what each one entails".
If your contract at work has been changed without your consent and want help at any stage of the process talk to our employment law specialists. We'll listen to your situation and advise you on the best way to move forward.
Call our specialist Employment Law solicitors on 01245 293197 for an initial chat, at no obligation, or fill out our enquiry form and a solicitor will get in touch.
---
Tees is here to help
We have many specialist lawyers who are based in:
Cambridgeshire: Cambridge
Essex: Brentwood, Chelmsford, and Saffron Walden
Hertfordshire: Bishop's Stortford and Royston
But we can help you wherever you are in England and Wales.
  
Chat to the Author, Katherine Jameson
Associate, Employment Law, Bishop's Stortford office
Meet Katherine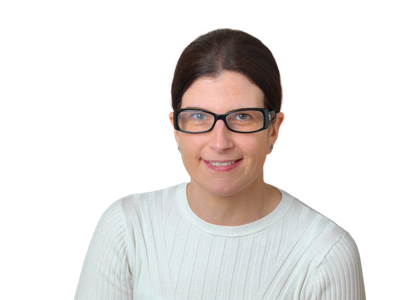 Areas of expertise
Accreditations
Testimonials
Legal 500 UK 2021
'Robert Whitaker and Katherine Jameson are extremely responsive and very good at catering to the specific needs of the client'