Tees secures settlement for family after avoidable DVT and fatal pulmonary embolism
Janine Collier recently acted for a widow and his three adult children in a case arising out of failure to administer appropriate prophylactic treatment to F, a 63 year old lady.
F underwent routine knee surgery and was known to be at risk of developing Deeo Vein Thrombosis (DVT) following surgery. She died 11 days after surgery from a pulmonary embolism.
Case Summary 
F, 64 at the time of her death, had been fit, active, and sporty before she suffered a right medial meniscal tear knee injury in March 2009. F was advised to undergo an arthroscopy, partial meniscectomy and debridement of the right knee. The pre-operative assessment notes recorded that F had a history of bi-lateral blood clots and varicose vein surgery. 
Surgery was performed as a day case at the Scarborough hospital on the 12th January 2010.  The routine nursing pre-operative assessment again noted F's history of blood clots and varicose veins.  F's surgery lasted little more than 25 minutes and proceeded without complication. F was discharged later that day with pain killers and an outpatient appointment for 6 weeks thereafter. 
Once home, F was unable to straighten her leg and was in a good deal of discomfort. Over the next few days her leg and ankle swelled and continued to cause her a lot of pain. She performed the post-operative exercises that she had been given diligently and to the best of her ability. 
On the morning of the 23rd January 2010 (11 days post-operatively) F's condition rapidly declined. She told her husband that she felt faint and needed to lie down. She struggled to stay awake, despite her husband's best efforts to keep her conscious. Her husband called for an ambulance but sadly F drifted off to sleep and died in her husband's arms. 
A post-mortem report concluded that the cause of death was pulmonary embolism, originating from Deep Vein Thrombosis of the right leg. 
It was alleged that there was a failure to heed adequately or at all, her risk factors for venous thromboembolism; and that there was a failure to take appropriate steps to reduce the risk of DVT occurring through methods of mechanical (e.g. provision of TED stockings); nor was she prescribed any form of chemical prophylaxis, such as low molecular weight Heparin. Had F received appropriate prophylaxis, on the balance of probabilities, she would not have developed a DVT and subsequent fatal pulmonary embolism. 
The Defendant made no admissions as to liability but indicated that they were keen to explore settlement. 
The claim included a claim on behalf of F's estate for her unnecessary pain and suffering, and also four dependency claims: for her husband and three adult children, all of whom, in various ways, incurred a financial loss as a result of her death.
Of particular note was the loss incurred by one of F's daughters, for whom F had helped with childcare. F had used to look after her grandchildren from Monday to Friday, allowing her daughter to work full time. Following F's death, the daughter had to pay for private childcare and reduce her working hours which resulted in a significant financial loss. 
Following negotiations, the claim settled for £140,000, broken down as follows:
 F's estate: £2,000 (PSLA)
 F's husband: £103,250
 Son F's £2,500
 F's first daughter £1,250
 F's second daughter £31,000 
Following the settlement Tees' financial advisers in the Wealth management team was able to further support F's widow and second daughter with financial advice to help them manage the funds effectively to support their future.
Free, confidential advice on medical negligence
Call for a FREE initial consultation on 0333 252 5363
Alternatively, come in for a free, confidential, no obligation chat, or fill out our enquiry form and we will let you know how we can help. We can also visit you at your home if you wish.
Our medical negligence lawyers are based in:
But we can help you wherever you are in England and Wales. 
Chat to the Author, Janine Collier
Executive Partner, Medical Negligence, Cambridge office
Meet Janine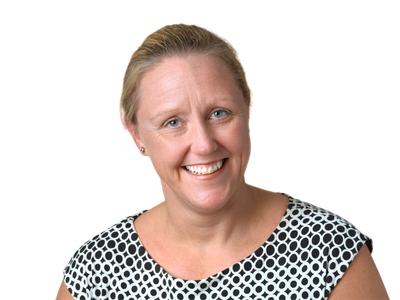 Areas of expertise
Accreditations
Testimonials
Legal 500 UK 2023
"Janine Collier has an amazing reputation and quite rightly, she very quickly spotted something that wasn't the main focus of the case but is able to zoom out and look at everything that's going on and spot things others wouldn't spot. You can tell she really cares and is a very dedicated person who just wants to help. The team are all caring and efficient."
A
Cambridge
A heartfelt thank you for all you have done in preparation for and during the settlement meeting, as well as for your unfailing support along the way, in and out of hours. It is undoubtedly due to your high professionalism if the outcome today has exceeded all expectations; it will be a huge help for us going forward and we will be forever grateful.
Chambers & Partners 2022
Cambridge
Janine Collier is renowned for her handling of delay in diagnosis, obstetric injury and surgical negligence claims. "She is at the top of her game and knows clinical negligence inside and out."
Susan Hickman
Cambridge
We consider ourselves fortunate to have been recommended to Tees by the solicitor we initially approached. We did not realise it until the case was well established that the level of professional care we were receiving was exceptional and that the experience of the individuals and the contacts they have to assist in a very complex case was the best available. We are grateful that we received a satisfactory settlement as a result of their efforts under difficult circumstances and dealing with defendants that were obstructive and disorganised. By far the greatest benefit for us however is the fact that the victim, with assistance from highly skilled experts that we would not have known about otherwise, learned to walk short distances when all other medical opinion did not consider this possible. This was their greatest achievement which is well beyond the service we expected.
Legal 500 UK 2021
"Janine Collier, head of department, is a perspicacious and very able lawyer, certainly one of the best in the region and beyond, who believes in her team and in the work she does. A genuinely nice person who sees it as her clients' right and her duty to achieve the best possible outcome for them. Janine delivers this time after time. She is an extremely intelligent and intuitive lawyer who has a genuine understanding of the difficulties and fears clients experience when living with an avoidable injury."
Legal 500 UK 2021
"Janine Collier is a really good solicitor – she really understands the medicine in clin neg cases and works well with the team, the clients and the experts to get excellent results in difficult cases."
Legal 500 UK 2021
"Janine Collier is exceptionally good at analysis, organisation and strategy."
Legal 500 UK 2021
"Janine Collier is a really good solicitor, she really understands the medicine in clinical negligence cases and works well with the team, the clients and the experts to get excellent results in difficult cases."
Legal 500 2021
"Janine Collier shows dedication to ensuring access to the highest level of experts on medical negligence cases. There is excellent consistent communication with experts throughout a lengthy case, creating a supportive working atmosphere and ensuring long-term engagement of expert. She has a very intelligent and insightful approach to learning from experts, enabling sharing of detailed specialist information and findings with confidence, and she is excellent in multi-professional meetings with solicitors and barristers, enhancing communication in exceptionally complex cases; very high level of sensitivity demonstrated towards the needs of client throughout the case, consistently focusing on the multifactorial needs of the client, over and above the monetary compensation."
Legal 500 UK 2021
"Janine Collier has been amazing to work with. She is always quick to respond to queries, always takes time to make sure we fully understand the process and supports us to make decisions, i.e. switching from Legal Aid to no-win no-fee, with well reasoned and researched information to support us."
Legal 500 UK 2021
'It has always been a rewarding experience working with Janine Collier and I would commend her very highly to lead on medical negligence cases.'
The Fisher family
Janine works with empathy, understanding and compassion. She handled our mother's inquest with skill and sensitivity and guided us expertly. She kept us informed continually via email and multiple meetings and phone calls. Janine completely took the sting and the stress out of our case.