medical negligence
NHS Early Notification Scheme (ENS)
The NHS Early Notification Scheme investigates the events surrounding the birth of a child who has suffered potentially severe brain injuries (most commonly cerebral palsy) at birth. This process means families can find out what happened and why relatively quickly after birth. An advantage of proceeding under the ENS is that the facts are fresh in everyone's minds and it reduces the stress for the family. Where negligence by clinical staff is established, an apology is offered to the family and financial support and advice are given to help them care for their child throughout the child's lifetime. Read more about the NHS Resolution Early Notification Scheme.
[How we support families with babies injured at birth]
Does the Early Notification Scheme cover all brain injuries at birth?
No. Not all cerebral palsy cases fall within the Early Notification Scheme – the Scheme is limited to those that fall within the reporting criteria and guidelines.  There are three categories that the ENS can work on:
grade 3 Hypoxic Ischaemic Encephalopathy (HIE) – which is if the baby's brain is deprived of sufficient oxygen and blood flow;
babies who were therapeutically cooled by a clinician using active cooling – this can prevent HIE by lowering the baby's temperature to 33 degrees Celsius; and
circumstances in which the baby is comatose or has seizures or has hypotonia (decreased muscle tone), which can cause them to be 'floppy'.
Information about the categories are available on the NHS Resolution website.
Birth injury claims that fall outside of this scheme take many more years to investigate. In introducing the Early Notification Scheme, NHS Resolution acknowledges the need for families to avoid going through a lengthy and stressful legal process.
Is cerebral palsy covered by the Early Notification Scheme (ENS)?
Cerebral palsy is a common birth injury in the UK, but it is complex to diagnose its cause. Cerebral palsy may be diagnosed as a result of one of the circumstances listed in the three ENS categories, but at least one of those must be present for the ENS to apply. 
Cerebral palsy is caused by an injury to the brain which can occur: if the brain fails to develop normally in the womb; or if there is a problem during the birth, or just after the baby is born. Establishing the precise cause of cerebral palsy is complex, and you should always seek specialist legal advice if your child has suffered a brain injury around the time of his or her birth.
What if my child's case is not eligible for the Early Notification Scheme?
If this has happened, it is because the brain injury that your child suffered at birth, wasn't within one of the three categories that the ENS covers.  However, this is not a barrier to making a medical negligence claim. 
Call us so we can help you find out what happened, and if there are grounds for a medical negligence case, claim for financial compensation to support you and your child.  
Get specialist, independent legal advice
NHS Resolution expects families to seek independent legal advice. We strongly advise that if you have a baby injured at birth, you seek professional specialist legal advice as soon as possible. This is a complex area of law and you will need expert support to navigate it effectively. Our lawyers at Tees can provide you a wide range of support and guidance during the process. 
If the birth of your child is being investigated as part of the NHS Early Notification Scheme – call us. We will be alongside you every step of the way and will fight for the support your child needs now and in the future.  
Working out the extent of the brain damage your child has suffered and how that might change in the future is complex. Our legal experts work alongside some of the leading healthcare and accommodation experts in the country to make sure all future eventualities are considered.  Our aim is to secure a full financial compensation package to ensure your child's future needs are met and he or she can achieve his or her full potential. 
Funding your claim
Our specialist solicitors will provide an initial free assessment of your claim. We work on a no win, no fee basis or arrange legal aid (where possible), so there's no need to worry about costs. 
How does compensation help?
If your baby has sustained a brain injury, this is of course extremely upsetting. While compensation cannot directly make that better, it can help immensely with the practicalities of day-to-day life. Once funds have been secured, you can pay for the care you child will need, which is likely to include: 
medical treatment and/or physical therapies 
a package of care 
equipment, such as a wheelchair or specialist computers for communicating
building work to adapt your house so it is suitable for your child's needs, so that they can move around freely as they grow older.
Our lawyers work with case managers who will ensure your family has access to support in the community.  We can liaise on your behalf with a range of providers who can provide care, rehabilitation and general support; these include a range of charities and public and private care facilities.
Financial support all in one
At Tees we have independent financial advisers who can advise on the management of the compensation fund to make sure there are sufficient assets to provide lifelong care and support for your child. With expert management, the funds can be managed to ensure they don't run out. 
If your child is unlikely to be able to manage their financial and legal affairs in the future, they will need a Court appointed Deputy.  This is something we can help with.
We can also help you set up a Personal Injury Trust to manage the money and protect any family entitlement to means tested benefits. If you would like us to, one of our specialist lawyers can be a trustee of this trust (alongside you) so we can continue to support you as you make future decisions.
Call for a FREE initial consultation on 0800 013 1165
---
Tees is here to help
We have many specialist lawyers who are based in:
Cambridgeshire: Cambridge
Essex: Brentwood, Chelmsford, and Saffron Walden
Hertfordshire: Bishop's Stortford and Royston
But we can help you wherever you are in England and Wales.
Chat to the Author, Janine Collier
Executive Partner, Medical Negligence, Cambridge office
Meet Janine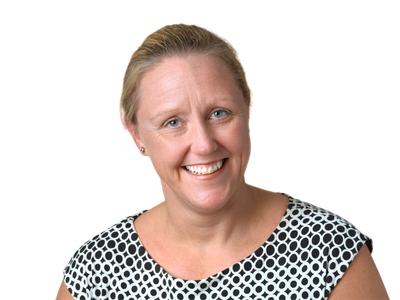 Areas of expertise
Accreditations
Testimonials
Legal 500 UK 2023
"Janine Collier has an amazing reputation and quite rightly, she very quickly spotted something that wasn't the main focus of the case but is able to zoom out and look at everything that's going on and spot things others wouldn't spot. You can tell she really cares and is a very dedicated person who just wants to help. The team are all caring and efficient."
A
Cambridge
A heartfelt thank you for all you have done in preparation for and during the settlement meeting, as well as for your unfailing support along the way, in and out of hours. It is undoubtedly due to your high professionalism if the outcome today has exceeded all expectations; it will be a huge help for us going forward and we will be forever grateful.
Chambers & Partners 2022
Cambridge
Janine Collier is renowned for her handling of delay in diagnosis, obstetric injury and surgical negligence claims. "She is at the top of her game and knows clinical negligence inside and out."
Susan Hickman
Cambridge
We consider ourselves fortunate to have been recommended to Tees by the solicitor we initially approached. We did not realise it until the case was well established that the level of professional care we were receiving was exceptional and that the experience of the individuals and the contacts they have to assist in a very complex case was the best available. We are grateful that we received a satisfactory settlement as a result of their efforts under difficult circumstances and dealing with defendants that were obstructive and disorganised. By far the greatest benefit for us however is the fact that the victim, with assistance from highly skilled experts that we would not have known about otherwise, learned to walk short distances when all other medical opinion did not consider this possible. This was their greatest achievement which is well beyond the service we expected.
Legal 500 UK 2021
"Janine Collier, head of department, is a perspicacious and very able lawyer, certainly one of the best in the region and beyond, who believes in her team and in the work she does. A genuinely nice person who sees it as her clients' right and her duty to achieve the best possible outcome for them. Janine delivers this time after time. She is an extremely intelligent and intuitive lawyer who has a genuine understanding of the difficulties and fears clients experience when living with an avoidable injury."
Legal 500 UK 2021
"Janine Collier is a really good solicitor – she really understands the medicine in clin neg cases and works well with the team, the clients and the experts to get excellent results in difficult cases."
Legal 500 UK 2021
"Janine Collier is exceptionally good at analysis, organisation and strategy."
Legal 500 UK 2021
"Janine Collier is a really good solicitor, she really understands the medicine in clinical negligence cases and works well with the team, the clients and the experts to get excellent results in difficult cases."
Legal 500 2021
"Janine Collier shows dedication to ensuring access to the highest level of experts on medical negligence cases. There is excellent consistent communication with experts throughout a lengthy case, creating a supportive working atmosphere and ensuring long-term engagement of expert. She has a very intelligent and insightful approach to learning from experts, enabling sharing of detailed specialist information and findings with confidence, and she is excellent in multi-professional meetings with solicitors and barristers, enhancing communication in exceptionally complex cases; very high level of sensitivity demonstrated towards the needs of client throughout the case, consistently focusing on the multifactorial needs of the client, over and above the monetary compensation."
Legal 500 UK 2021
"Janine Collier has been amazing to work with. She is always quick to respond to queries, always takes time to make sure we fully understand the process and supports us to make decisions, i.e. switching from Legal Aid to no-win no-fee, with well reasoned and researched information to support us."
Legal 500 UK 2021
'It has always been a rewarding experience working with Janine Collier and I would commend her very highly to lead on medical negligence cases.'
The Fisher family
Janine works with empathy, understanding and compassion. She handled our mother's inquest with skill and sensitivity and guided us expertly. She kept us informed continually via email and multiple meetings and phone calls. Janine completely took the sting and the stress out of our case.