Employment issues (work life)
Advice for employers on home working
The expectation for flexible working is becoming more and more in demand.  According to the office for national statistics, more than 8 in 10 workers who had to work from home during the coronavirus pandemic said they planned to do hybrid work. 
Government proposals around changing the rules around flexible working requests include reducing the formal content required for a request, day one rights, as opposed to eligibility currently subject to 26 weeks' service and allowing up to 2 requests a year.  The debate continues around finding arrangements that work for employees and employers and with employers often having to approach how they deal with requests and principles of flexible working, carefully, to reduce the risks of claims and attract and retain good calibre candidates to jobs. 
 In the current economic climate, businesses may be reassessing their requirements with consideration being given to reducing office space and rental costs, which may result in more companies considering a home-based workforce for the long term.  
As we continue to debate what the 'new normal' looks like, it is evident that this is something of a moving target with expectations, trends and business requirements seemingly changing quickly.  Against this background, it is worthwhile considering what the legal implications are for employers on some of the key considerations around home working.
Contracts of employment
Many employees will be working under contracts of employment with no specific provision to work from home, and the place of work will most likely be stipulated as the employer's premises. 
Unless there is a written term in the contract of employment permitting home working, employers would need the agreement of the employee in order to insist on home working.  Imposing a unilateral change without the agreement of those affected employees could constitute a breach of the employment contract. What happens in practice, though, may also be relevant, whether that is around the employer and/or an employee wanting to revisit the 'normal' place of work and how work is delivered post Covid-19.  
It is recommended that employers check the wording of the 'place of work' clause in their employment contracts as the wording may include a degree of flexibility in the favour of the employer, which can allow for a change in place of work on a temporary or perhaps even permanent basis.
If the contract contains wording allowing for flexibility and changes then the employer may not be in breach of the terms by enforcing a permanent switch to home working.  Employers should note that it is still important for employers to act reasonably when implementing such a clause, otherwise, they risk breaching mutual trust and confidence -  This is a term implied by law in all employment contracts and breach of it is commonly used in constructive unfair dismissal claims.  It is also worth keeping in mind that terms can become part of the contract by "custom and practice". If in doubt, employers should seek legal advice on their particular documentation and issues arising. 
 In any event, employers are well advised to ensure they communicate with staff in advance and where appropriate, consult as well as set aside reasonable time before implementing changes to the place of work to allow employees time to prepare and adjust.    
Where consultation is needed on employment contract changes
Where there is no flexibility to the place of work clause the employer will need to adopt a different approach.  Employers will need to discuss the possibility of working from home with employees and consult with them in order to get their agreement to home working along with the necessary change to the terms of their contract. Again, communication is key and a lack of communication is often a key part of disputes arising. 
Call our specialist solicitors on 0808 231 1320
Dealing with a refusal to agree to contract changes
If however, employees in this situation maintain a refusal and the employer can demonstrate that:
there are good business reasons for switching to a home-working model, 
it has undertaken appropriate consultation and 
it has followed a fair procedure;
then it may be possible for an employer to dismiss.  
In appropriate circumstances, such dismissals can be considered fair with the employer relying on "Some Other Substantial Reason" as the potentially fair reason to dismiss, provided the employer can demonstrate that the dismissal was reasonable in all the circumstances.  
This should be a last resort if there is a failure to agree and the alternatives have been considered.  Such dismissals are subject to due process and bring with them the risk of, amongst other things,  unfair dismissal claims  for eligible employees. Employers who approach such matters without due care will be exposed to claims and again, seeking professional advice early is prudent.
Employers who are faced with this scenario and are looking to dismiss should look to offer those refusing employees re-engagement on the new amended terms, including the homeworking provisions. Consideration should also be given to the numbers of employees affected: if this is 20 or more then collective consultation may need to be undertaken  with potentially severe penalties if the right steps are not followed.     
Duties towards employees when working from home
Where employees are working from home, employers should ensure that they are treated in the same manner as all other employees. Home-based employees are entitled to the same rights and benefits as any employee working at the employer's premises. 
An employer has both statutory and common law duties towards its employees and is responsible for an employee's health and safety, "so far as is reasonably practicable".  In practice, this means that employers should conduct a suitable risk assessment of all work activities carried out by homeworkers to identify any possible hazards.  Employers will then need to consider these obligations to decide what measures need to be put in place.
Confidentiality and data protection issues when working remotely
In addition to the health and safety aspects of home working, employers will need to consider how to safeguard business confidentiality and data protection requirements with increased chances of breaches taking place when outside of the employer's premises.  
Careful consideration is needed given the potential damage and loss that could be caused through unauthorised breaches, including significant fines that can be imposed by the Information Commissioners Office for breaches of data protection legislation - which has been strengthened since 2018. 
It is also key for employers to ensure that they have suitable arrangements in place to help maintain contact with other staff, including office-based and home-workers, in order to limit issues that could arise through increased isolation of working remotely.  
Where reasonable adjustments may be necessary
Where an employee has a disability, then consideration should be given to whether the provision of some equipment is required in order for the employer to comply with their duties under the Equality Act 2010 to make reasonable adjustments.
Right to requests for flexible working
It is still the case that employers are not required to agree home working requests from staff.  There is no right to work from home and instead, presently, employees with 26 week's service have the right to request flexible working arrangements.
---
Tees is here to help
We have many specialist lawyers who are based in:
Cambridgeshire: Cambridge
Essex: Brentwood, Chelmsford, and Saffron Walden
Hertfordshire: Bishop's Stortford and Royston
But we can help you wherever you are in England and Wales.
Chat to the Author, Robert Whitaker
Executive Partner, Employment Law, Bishop's Stortford office
Meet Robert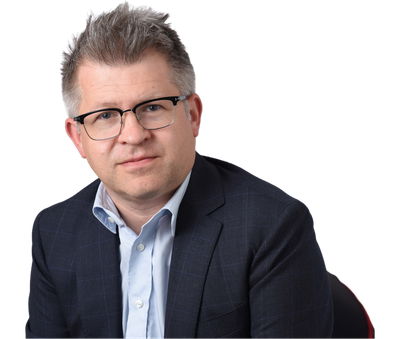 Areas of expertise
Accreditations
Testimonials
Legal 500 UK 2023
"Robert Whitaker is an extremely able and competent lawyer who has a good way with clients, providing clear, pragmatic legal advice."
Legal 500 UK 2021
"Robert Whitaker and Katherine Jameson are extremely responsive and very good at catering to the specific needs of the client."
Legal 500 UK 2021
"Robert Whitaker: excellent. An expert in my opinion."