Problems at work (home life)
Negotiating settlement agreements
If you have been offered a settlement agreement it's essential to get expert legal advice and quickly. You may be facing the prospect of having to leave your job through:
having been unfairly dismissed
having been discriminated against
finding yourself in a dispute with your employer.
You will want your lawyer to reach a deal with your employer which is right for you. The deal should look after your financial interests and your reputation. In this article we look at what you can expect during the process. 
What is a settlement agreement?
It's a legal document which sets out the full terms of a settlement between an employer and employee.  They used to be known as compromise agreements. A settlement agreement can be offered when things aren't working out between employer and employee and everyone agrees it is for the best to reach a deal. The terms of the settlement agreement should be agreed by both you and your employer. It's important to know that the way the agreement works, is that you are signing away your rights to bring a claim against your employer in the future. 
Why use a settlement agreements solicitor?
Yes, you are required to obtain independent legal advice as part of the legal formalities. Your solicitor will be able to advise you on your rights and help you decide whether to take the deal offered to you. They will also advise if you have any grounds for a claim against your employer. An important part of this legal advice, is highlighting any rights you are losing by signing the agreement. A lawyer may be able to secure a better deal in terms of the amount of money you are offered. Negotiating at this stage can remove the need for you to bring formal proceedings against your employer, which can be costly, risky, complicated, stressful and take a long time. 
Do you need to talk to an expert and friendly lawyer quickly? Contact us today.
Our specialist lawyers are based in:
Cambridgeshire: Cambridge
Essex: Brentwood, Chelmsford, and Saffron Walden
Hertfordshire: Bishop's Stortford and Royston 
But we can help you wherever you are in England and Wales.
What are the main benefits of settlement agreements?
Settlement agreements can be used to:
ensure that compensation payments are made in the most tax-efficient way
bring a quick close to an employment dispute
secure financial compensation without the need of an employment tribunal
negotiate an enhanced payout which is better than any statutory minimum
As well as financial benefits there are other positives to using a settlement agreement. Other terms that can be negotiated include:
An agreed reference
Garden leave
Retaining company perks such as a laptop, car, mobile phone or private health insurance cover
What is included in a settlement agreement?
There are very specific legal requirements for settlement agreements:
it must be in writing
it must relate to the particular complaint that has led to your reason for leaving
it must include the deal of the agreement you are making with your employer
it must be signed by the employee and confirm that the employee has received independent legal advice from a solicitor
it must show that all regulatory requirements have been satisfied.
Most settlement agreements cover every possible type of claim you could bring against your employer. This means that you surrender your rights to bring statutory and contractual claims and claims for personal injury in the future. 
What are the different employment rights?
You have contractual employment rights which set out details such as:
your contract of employment
job title
holiday entitlement
notice period
other benefits.

Your statutory rights cover areas such as:
being unfairly dismissed
discrimination on grounds such as gender or race
the right to receive the minimum wage. 
    Your common law rights relate to treatment of you by your employer such as negligence.
Is a settlement agreement legally binding?
Yes, it is a legally binding document but it will not be legally effective unless signed by an employment lawyer. It is usual for the lawyer to also sign a form confirming that advice has been given. This form will also confirm they are insured against the risk of a claim for the advice being negligent.
How do I know if the settlement agreement is a good deal for me?
We will be able to help you decide and help you understand why you are being offered the agreement. If the deal is not right, we will be able to negotiate on your behalf, or discuss alternative options. You will want to consider:
the reference they will give you, to help you secure your next position
the best financial package
securing a discreet and dignified exit from the company.
if you are a director, you will need to ensure that your director duties and responsibilities are covered. 
What financial payments are included in settlement agreements?
Contractual payments that arise up until the termination of employment
Payment in lieu of notice
A termination payment, including an ex-gratia payment
Any additional sums that may be negotiated in consideration for confidentiality and/or post-termination restrictions
Share schemes / long-term incentive plans (LTIPs) / deferred compensation / vesting options
Will I still receive my bonus if I sign a settlement agreement?
As a bonus is often discretionary, it can be difficult to argue that you were contractually entitled to it. However, an employment lawyer would look at your earnings history and negotiate effectively on your behalf. Commission is normally contractual, so you should receive the appropriate payment.
For individuals on complex packages it's important to make sure the settlement agreement values these correctly. The tax implications of a high value settlement should also be examined. It is usual for an agreement not to settle your accrued pension rights or rights in relation to latent personal injury and you should seek further advice if this is relevant to your situation.
Is tax deducted from a settlement agreement?
It depends. Any payment made to you is classified by HMRC as post-employment notice pay (PENP). This is the case whether or not you are required to work your notice period. It is treated as earnings and subject to tax and National Insurance contribution deductions. This also applies to payments for accrued untaken holiday. Ex-gratia payments (non- contractual payments) can normally be paid without deduction of tax, up to a value of £30,000. 
What are the legal costs for a settlement agreement?
While not required by law, it is standard practice for an employer to contribute towards the cost of your legal advice on the terms of the settlement agreement. However this is only the case if you ultimately agree to the agreement. A contribution of up to £1,000 is common, while those in more senior positions with complex packages, can expect to be offered several thousand pounds. It can be worth funding additional legal fees yourself, if you feel it would help you to achieve a better deal. Most employment lawyers will be upfront about their costs. Once you've discussed your objectives and the practical implications, a lawyer will give you an indication of the costs, allowing you to make an informed choice.
What happens if I refuse to sign a settlement agreement?
Refusing to sign may result in the termination of your employment and you will not receive your employer's contribution (if there is one) to your legal fees. Threatening to terminate your employment before any form of disciplinary process has begun, if the Settlement Agreement is rejected, constitutes improper behaviour and will be disclosable to an Employment Tribunal. The likelihood is that you will want to raise a grievance about this type of behaviour which, if not upheld, may result in your resigning and claiming constructive unfair dismissal.
However you should be aware that there is a time limit within which you can make your claim. This is usually three months, less one day.
What if I want to go and work for a competitor?
Other things to consider are confidentiality terms and post-termination restrictions. Your employer may want to tie you in, to abide by your existing contractual terms, not to assist a competitor. A release from these terms can be negotiated as an addition to financial compensation.
If you've been asked to sign a settlement agreement or are facing potential redundancy, call us on 0800 013 1165. Our employment experts at Tees can protect your rights, negotiate the best possible outcome and remove some of the anxiety and uncertainty for you. We are experienced in dealing with high-value and complex settlement agreements including those of CEOs, directors, senior executives and managers. Our offices in Brentwood, Chelmsford, Bishop's Stortford, Cambridge, Saffron Walden and Royston are within easy access of London. We routinely advise clients further afield, including internationally. 
Independent financial advice combined with our legal advice
At Tees we offer our clients combined legal and financial advice. Our range of specialists can help you with:
Call our specialist solicitors on 0808 231 1320
---
Tees is here to help
We have many specialist lawyers who are based in:
Cambridgeshire: Cambridge
Essex: Brentwood, Chelmsford, and Saffron Walden
Hertfordshire: Bishop's Stortford and Royston
But we can help you wherever you are in England and Wales.
Chat to the Author, Robert Whitaker
Executive Partner - Employment law, Bishop's Stortford office
Meet Robert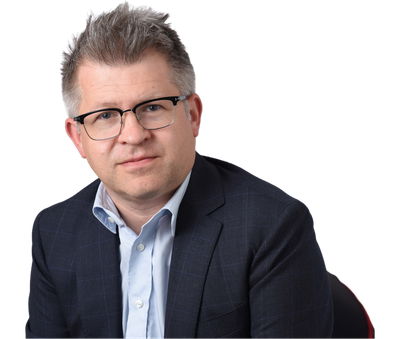 Areas of expertise
Accreditations
Testimonials
Legal 500 UK 2021
"Robert Whitaker and Katherine Jameson are extremely responsive and very good at catering to the specific needs of the client."
Legal 500 UK 2021
"Robert Whitaker: excellent. An expert in my opinion."