Employment issues (work life)
Employment tribunal: a guide for employers
If not managed effectively, workplace conflict can be hugely costly for employers and lead to employment tribunal claims. According to new research from ACAS, nearly 10 million people experienced conflict at work in 2018/19. As a result, close to 900,000 took time off and nearly half a million resigned. In addition, 300,000 employees were dismissed due to conflict. According to the report, the management and resolution of such conflicts costs employers a staggering £28.5 billion every year. However investment in early intervention and measures to promote effective resolution of disputes can save businesses time and money and reduce the risk of potentially damaging litigation.
What are common reasons for employment tribunal claims?
Common claims include: 
unfair dismissal
disputes relating to redundancy
breach of contract
discrimination (for example on the grounds of disability, gender, race, sexual orientation or other protected characteristic)
Managing conflict in the workplace: How to avoid a legal dispute
If workplace issues are not dealt with promptly, they may escalate rapidly and result in legal claims against you. According to a CIPD survey, one key thing employees want from their employers when they raise an issue is simply to be listened to. 
Just under a third (31%) of respondents to the survey said their employer didn't take them seriously when they raised an issue, while nearly half (48%) said they felt their employer had prioritised the other party's interests over their own.
Listen
One of the most important things you can do is take issues raised seriously and give any employee who is angry or frustrated the time they need to talk about what has happened. Speaking with them privately, actively listening to their views and acting upon the complaint swiftly can be key to preventing disputes and conflict from intensifying. 
If a formal grievance procedure or disciplinary process is required to effectively deal with the matter, then it should be initiated as appropriate with careful regard for your internal procedures and ACAS Code and guidance as applicable. 
Take advice
Employers should take professional HR and legal advice at an early stage to ensure they can make informed choices about how to manage conflict and disputes effectively and in accordance with current employment law requirements. Employers may unwittingly fall foul of the law when they fail to seek legal advice, for example behaving in a way they do not realise may be discriminatory. 
Having an employment law solicitor on hand who has an in-depth understanding of the complexities of your case can go a long way to solving grievances before they have a chance to escalate. Even if the relationship between the parties breaks down, legal professionals will ensure you conduct yourself in a way that gives employees few grounds for taking their complaint further. 
Be fair
It is imperative that you can demonstrate a fair process has been followed when dealing with the dispute or grievance and that any decision makers consider matters objectively and based on the evidence before them. Your solicitor can advise you on how best to deal with the issue in a neutral and unbiased manner. 
Keep a paper trail
Whether you are investigating a grievance, initiating disciplinary proceedings against an employee or dismissing a staff member, you should keep a clear paper trail as evidence. This includes records of meeting invitations and detailed notes of what was said, in addition to any emails sent or received. 
If the case does proceed, you will be able to provide hard evidence that you have acted appropriately. 
What happens if I am taken to an employment tribunal?
To submit a claim, your employee will normally first have to notify ACAS that they intend to do so. They will try and help you resolve the issue through a process called early conciliation, whereby they support both parties to negotiate settlement terms. I f neither party wants to attempt early conciliation, or the process fails, then your employee can then submit an ET1 claim form to which you will have 28 days to respond with your defence. 
Our employment law solicitors have many years' experience in helping employers respond successfully to claims, assisting them to prepare the documentation and evidence needed to respond to the claim and representing them at hearings. 
Should I offer my employee a settlement agreement?
A settlement agreement (formerly known as a compromise agreement) can be used to resolve a dispute and allow all parties to draw a line under matters and part company on a dignified basis. 
The agreement typically offers your employee a severance payment in exchange for their agreement not to take any further legal action against you. However, it is important to take legal advice to ensure this is a viable option in the circumstances and how best to make an offer as you may otherwise prejudice your position. 
If you offer a settlement agreement without following the right process, and your employee rejects it and goes on to make a claim anyway, any conversations you had regarding the settlement agreement can potentially (but not always) be used as evidence against you. 
What are the types of employment tribunal hearing?
There are two main types of hearing:
Preliminary hearing: this is usually a short hearing to address any issues so that the case can proceed smoothly before a full hearing, this may include:
clarifying the issues in the case
establishing what documents and or witnesses are required

deciding questions of entitlement to bring or defend
Full hearing: is when all the evidence is heard:
decides whether the claim succeeds or fails

and, if it succeeds, what remedy is appropriate
What happens when a grievance is upheld at an employment tribunal?
The tribunal will order specific steps to be undertaken at a 'remedies' hearing. This could include: 
reinstating your employee
paying out compensation
paying for loss of earnings/damages
If you fail to take these steps, you can be taken to court and forced to comply. Usually, though not always, the parties bear their own costs. 
It is important to remember that the likelihood of winning is greatly increased with professional legal support. 
Supportive employment law professionals
Whether you are looking for support in getting the correct policies and procedures in place, or dealing with a formal grievance, we can help. We know that every case is different, so our advice will be tailored to your circumstances. 
If you are in a dispute with an employee, you need to ensure things are dealt with without delay. Taking legal advice promptly could mean the difference between winning your case and damaging your business's reputation. 
Give us a call for a confidential discussion about how we can help you defend yourself, your business and your reputation.
Call our specialist solicitors on 0808 231 1320
---
Our specialist lawyers are based in:
Cambridgeshire: Cambridge
Essex: Brentwood, Chelmsford, and Saffron Walden
Hertfordshire: Bishop's Stortford and Royston
But we can help you wherever you are in England and Wales.
Chat to the Author, Robert Whitaker
Executive Partner, Employment Law, Bishop's Stortford office
Meet Robert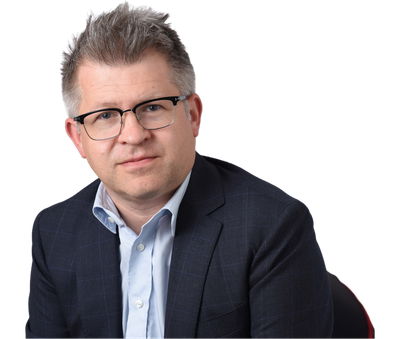 Areas of expertise
Accreditations
Testimonials
Legal 500 UK 2023
"Robert Whitaker is an extremely able and competent lawyer who has a good way with clients, providing clear, pragmatic legal advice."
Legal 500 UK 2021
"Robert Whitaker and Katherine Jameson are extremely responsive and very good at catering to the specific needs of the client."
Legal 500 UK 2021
"Robert Whitaker: excellent. An expert in my opinion."