Autism at work and at school – how can employers and teachers support autistic individuals?
Learning to recognise the behaviours associated with autism and finding out about the kinds of reasonable adjustments that can be made to help those with autism thrive at school and in the workplace, are key to reducing the stigma surrounding autism and encouraging more autistic people into employment. 
What is autism?
According to the National Autistic Society, "autism is a lifelong, developmental disability that affects how a person communicates with and relates to other people, and how they experience the world around them." It is a spectrum condition, meaning that, while autistic individuals share certain characteristics, their symptoms can vary in severity and autism will affect them in different ways. Commonly, autistic people have difficulty in relating to others and can experience significant anxiety when engaging in social interactions with friends, family, colleagues and the wider world. Some also have sensory issues and can be highly sensitive to noise, light or touch.  
Is autism a disability?
While autistic people differ in terms of how they prefer to be described (some may prefer the term 'neurodiverse', for example), for legal purposes autism is classed as a disability under the Equality Act 2010. As such, employers are obliged to make reasonable adjustments to support autistic employees in carrying out their jobs. The Equality Act also requires employers to promote equality of opportunity for disabled people, meaning that autistic employees should be treated equally and fairly. 
How does autism affect work?
Individuals with autism often struggle to interact effectively with others, which can make it difficult for them to integrate into the world of work. They may become stressed or overwhelmed when confronting a difficult or unfamiliar situation. They may struggle to be flexible and worry if routines are not followed; they may also have trouble handling criticism.  Autistic people who are particularly sensitive to noise or light may also find it difficult to work in a busy office, while some may react strongly to being touched by others.
So, can autistic people work?
Learning to recognise the behaviours associated with autism and finding out about the kinds of reasonable adjustments that can be made to help those with autism thrive at school and in the workplace, are key to reducing the stigma surrounding autism and encouraging more autistic people into employment, find out more here.
What reasonable adjustments should I make for my autistic employee?
There are many small adjustments you could introduce to make life easier and more comfortable for an autistic employee. Good communication is vital, and employers should learn to recognise triggers where possible. In return, you could be rewarded with a diligent, highly effective worker who really has something to contribute to your business. 
Common reasonable adjustments may include:
If your employee has just joined your organisation, carrying out a highly detailed induction process outlining exactly what they will be doing day-to-day and what their responsibilities will be.
Developing a weekly timetable for your employee, detailing what they will be doing in the mornings and afternoons, what time lunch is, when they may leave, and any scheduled meetings. This will help them settle into a routine and reduce their anxiety.
Providing your employee with a separate workspace or office if they are anxious about being in close contact with others, or noise-cancelling headphones if they have sensory issues. 
Conducting training with other staff members on how to interact and support autistic individuals in the workplace.
Offering flexible working hours (for example, allowing your employee to start work later to avoid travelling during rush-hour, or permitting them to work from home on days they may be feeling particularly anxious). 
Ensuring that a quiet room is available where your employee can go if they are feeling overwhelmed, so they can recharge. 
Appointing a mentor for your employee with whom they can discuss any concerns or issues.
Making adjustments to their working environment, such as allowing them to use a desk lamp rather than fluorescent overhead lighting or adjusting the display on their computer monitor. 
This list is by no means exhaustive, nor will all autistic employees need every single adjustment listed. As mentioned previously, autism is a spectrum disorder and each autistic individual is just that – individual. 
How does autism affect learning?
You may have heard it said that once you have met one child with autism, you have met one child with autism. Whilst it is not uncommon for children with autism to experience delayed speech development and difficulty communicating with teachers and fellow pupils, sometimes speech can in fact be advanced and this can mask other difficulties. Many also struggle to follow directions and understand what they are being asked to do, while some will find it difficult to understand their teachers' and peers' body language and facial expressions. They may also be very reluctant to try new things, or have fixed, narrow interests that make it difficult for them to branch out and enjoy new learning experiences. 
School is also a highly social environment and autistic children can become distressed and anxious when put in situations where they have to communicate with their classmates. They may struggle with group activities, particularly those involving imaginative or creative play. Pupils with sensory processing difficulties may struggle in a noisy classroom or playground environment, while others may dislike other children touching them. If they become overwhelmed, they may develop symptoms such as headaches, anxiety, panic attacks or aggression. 
As a teacher, how can I communicate with my autistic pupil?
Good communication is key when supporting an autistic pupil, and you may have to communicate differently with an autistic child than you would a neurotypical child. For example, they may have difficulty understanding instructions such as 'tidy the classroom' – what part should they tidy? Where should they start? Instead, you should give clear, precise instructions as to what part of the classroom they should tidy and what they should then do when they complete their task. So, telling the child to 'put the pencils back in their pots and come and find me when you have finished' is an instruction giving them a specific task to complete, after which they can return to you for further instructions. 
There is more to communication than just speech. Some autistic individuals with delayed speech or other difficulties may appreciate visual cues or sign language to support their communication needs. If a teacher requires upskilling to enable them to more effectively support a child with autism, it could be extremely useful to find out about opportunities for training on how to support and communicate with autistic children.
What other adjustments should be made to support an autistic child at school?
Firstly, speak to the child's parents about triggers and strategies. What is working at home? What isn't? Establishing a routine, predictable environment is an excellent way of supporting autistic children at school and giving them a sense of control. This may involve drawing up a detailed school timetable so that they know what activities they'll be doing throughout the day, understand what to expect and don't get distressed when it is time to change to a new activity. This timetable should include lessons, times for lunch and play, and home time. 
Adjustments should also be made for pupils who struggle with large groups and crowded spaces. For example, their start and end times could be slightly staggered, allowing them to come in early when there are fewer children about, and leave a little earlier before the playground is crowded with parents and children at the end of the school day. In secondary schools, children could be permitted to leave the classroom slightly early to avoid crowded corridors. They should also have access to a quiet space, for example an empty classroom or screened off area, where they can go if they are feeling overwhelmed or anxious. 
Certain school policies might also need to be relaxed or adjusted to enable the child to feel as comfortable as possible in their school environment. For example, a child with autism may be sensitive to wearing certain clothes such as shirts with stiff collars; the usual uniform rules might be relaxed in their case to allow them to wear a polo shirt, for example. Similarly, if they experience sensory issues, allowing them to wear noise-cancelling headphones or earplugs may help them cope in noisy environments. 
Every child is different
No child with autism has the same characteristics or needs, so care must be taken to come up with a plan that suits your autistic pupil's individual situation. 
Sensitive and caring Employment and Education Law legal advisers
If you are an employer managing an autistic worker, an individual with, or parent/carer of an individual with autism who requires guidance on their rights in the workplace or school, or a school wondering how to best support an autistic pupil, our Employment and Education lawyers are on hand with sensitive, specialist advice to help all parties enjoy a positive experience, whether at school or at work. 
Call our specialist solicitors on 0808 231 1320
---
Tees is here to help
We have many specialist lawyers who are based in:
Cambridgeshire: Cambridge
Essex: Brentwood, Chelmsford, and Saffron Walden
Hertfordshire: Bishop's Stortford and Royston
But we can help you wherever you are in England and Wales.
Chat to the Author, Katherine Jameson
Associate, Employment Law, Bishop's Stortford office
Meet Katherine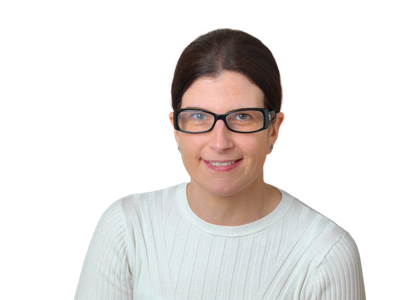 Areas of expertise
Accreditations
Testimonials
Legal 500 UK 2021
'Robert Whitaker and Katherine Jameson are extremely responsive and very good at catering to the specific needs of the client'