Employment issues (work life)
Redundancy for employers - legal advice
Flexible advice and support
The stark reality is that businesses across all sectors are struggling with the impact of Covid-19. While the extension of the Coronavirus Job Retention, or 'furlough' Scheme undoubtedly help save jobs, some businesses will inevitably still face the prospect of letting people go. 
Rob Whitaker, Executive Partner and Head of Employment Law at Tees, outlines below some key points for employers to consider when faced with the prospect of making redundancies:
Consider alternatives to compulsory redundancy
Before initiating a formal redundancy process, we recommend employers try to be as open with their employees, where possible, sharing information about current challenges to your business to encourage a collective dialogue and outlining what steps may need to be taken to survive. This might include some staff agreeing to continue to be furloughed but that option may not be viable or suitable for all businesses. Keep in mind the rules change from 1 December so that furlough grant claims are not permitted for any day that an employee is serving notice between 1 December 2020 and 31 January 2021 Other options may include inviting staff to consider temporary or permanent pay cuts, job sharing arrangements and/or shorter working weeks/reduced hours. Employers might also consider inviting volunteers for redundancy where appropriate. 
These could prove to be workable options that mean jobs can be protected, or the number of compulsory redundancies reduced.
Define the pool for redundancy 
Which roles are redundant? Are they unique roles or do you have a number of staff undertaking the position(s) at risk? 
You should ensure that selection pools consist of all those employees who:
• undertake a similar type of work
• work in a particular department
• work at a particular location 
It should also include employees whose work has ceased or has been, or is likely to be, reduced.
Each pool of employees to be placed at risk should include the specific roles at risk, plus, depending on the circumstances, roles which are interchangeable with those roles.  If you are unsure as to whom should be in the pool for selection, we recommend seeking legal advice on this before you commence the process. 
If you're a business owner and need legal advice, talk to us today
Carry out a fair selection procedure 
To demonstrate a role is genuinely redundant you should carry out a fair selection procedure, using transparent, consistent and objective redundancy selection criteria. 
An employer can decide on its own selection criteria provided that it is criteria which a 'reasonable employer' could have agreed upon. We recommend, as part of any consultation process, you invite staff views on the proposed criteria and seek buy-in where you can.  
The criteria should usually be as objective as possible using a scoring method where each employee's score against the relevant criteria should be recorded, preferably with any relevant notes.
Where criteria are more subjective (for example in relation to an employee's performance), we suggest that these be subject to careful assessment, for instance with decisions taken by at least two managers so as to minimise any risk of actual or perceived subjectivity.
Standard criteria can include:
qualifications and skills
disciplinary records and attendance
standard of performance
length of service and
flexibility – for example, can the employee fill more than one role?
When applying selection criteria, it is important to avoid any potentially discriminatory factors relating to, for instance, periods of maternity leave or absences relating to a disability.
Consider the offer of suitable alternative employment
If there is a vacancy following the selection of an employee for redundancy, then you as employer have a duty to consider if it is suitable to offer as an alternative to dismissal. 
Sufficient detail of the new vacancy should be provided. If the employee is on maternity leave or shared parental leave they have the right to be offered a suitable alternative role ahead of any other employee.
Limit voluntary redundancies?
Seeking volunteers may help reduce the need for compulsory redundancies and can be popular amongst the workforce.  However we recommend  to make it clear that you reserve the right not to accept all applications, particularly where more applications are received than there are roles at risk and to avoid either losing key or possibly, too many employees from the business.  
Inform and consult with individual employees
You should do this as early as possible, explaining the reasons for the proposals, the process to be followed and the pool and method for proposed selection.
You should then hold an individual meeting with each potentially affected employee, explaining that you are proposing changes within the business and if these are implemented, it could result in redundancies. 
It should be made clear to the employee that their role is potentially at risk and, where applicable, outline the selection criteria and ways to possibly avoid redundancies and/or mitigate the consequences of the redundancies. A letter should be sent to the employee after the meeting confirming the points discussed.
A further consultation meeting should be held with the employee, to review the employee's thoughts and views on the proposed pool and selection criteria and also any suggestions the employee may have on ways to avoid redundancies and/or mitigate the consequences. 
After the selection process, you may hold further individual consultation meetings with the employee to confirm the outcome of the selection process, provide the employee with the opportunity to challenge their selection and respond to any suggestions made by the employee. As previously discussed, you have a duty to look for alternative employment for the employee and this should be considered during this third meeting.
Once the consultation is completed, if no suitable alternatives are found, the employer should invite the employee to a final meeting. The letter should confirm that no alternative has been identified and warn the employee that they may be given notice of dismissal at the final meeting. 
The final meeting is where, in the absence of any alternatives, you may issue notice of termination to the employee. You will need to confirm to the employee the termination date, payments and the right of appeal. The contents of the meeting should be confirmed in writing to the employee along with any right of appeal.
Carry out a collective consultation properly and fairly
Where 20 or more redundancies are contemplated within a 90 day period at one establishment, special rules apply including requiring employers to consult with elected representatives. Failure to follow the rules can result in significant penalties including a protective award of up to 90 days' gross pay for each dismissed employee. If you are contemplating such redundancies, we recommend seeking specialist advice as soon as possible. 
Flexible advice and support
At Tees, our employment law specialists regularly guide employers through redundancies, reorganisations and restructures. Working alongside your in-house expertise and resources, we offer flexible legal advice, providing you with the support you need. 
Call our specialist solicitors on 0808 231 1320
---
Tees is here to help
Our specialist lawyers are based in:
Cambridgeshire: Cambridge
Essex: Brentwood, Chelmsford, and Saffron Walden
Hertfordshire: Bishop's Stortford and Royston
But we can help you wherever you are in England and Wales
Chat to the Author, Robert Whitaker
Executive Partner, Employment Law, Bishop's Stortford office
Meet Robert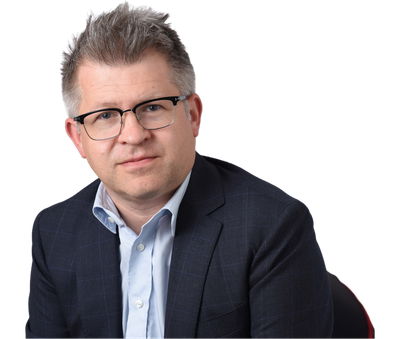 Areas of expertise
Accreditations
Testimonials
Legal 500 UK 2023
"Robert Whitaker is an extremely able and competent lawyer who has a good way with clients, providing clear, pragmatic legal advice."
Legal 500 UK 2021
"Robert Whitaker and Katherine Jameson are extremely responsive and very good at catering to the specific needs of the client."
Legal 500 UK 2021
"Robert Whitaker: excellent. An expert in my opinion."