Employment issues (work life)
Settlement agreements: advice for bankers & financial services professionals
If you are a banking or finance sector professional and have been put at risk of redundancy, you may be offered a settlement agreement, aimed at reaching a prompt amicable outcome in a redundancy situation. Here our expert employment lawyers outline the key aspects of negotiating settlement agreements.
What is a settlement agreement?
Settlement agreements are legally binding agreements under which you can legally sign away your rights, usually in return for an enhanced exit package.  There are certain legal formalities, set out under section 230 of the Employment Rights Act 1996 which requires you to seek independent legal advice for the agreement to be binding. 
The settlement agreement is often an opportunity for you and your employer to reach terms on other matters such as internal and external announcements, references and what you can and can't do next in terms of non-compete provisions. 
For directors and senior executives, particularly in the finance and banking sector, consideration will need to be given to any deferred compensation, bonus calculation and payment, and shares or vesting options.
What if my contract contains non-compete provisions?
Your contract of employment may include non-compete provisions or restrictive covenants, or such terms may be included within the Settlement Agreement itself, restricting you for a set period of time on working in your industry for a competitor. We will review such provisions and where possible seek to have you released from any non-compete obligations that could restrict your ability to get a new job.
If you need expert settlement agreement advice quickly, call us today
Getting expert legal advice at an early stage can help ensure:
  that you are able to make an informed decision on the choices available to you;
  that you understand if the terms of the agreement offered are aligned with your needs;
  that you are aware of what you might be able to achieve in any contested proceedings;
  that you are clear on what to do next.
Our specialist lawyers are based in:
  Cambridgeshire: Cambridge
  Essex: Brentwood, Chelmsford, and Saffron Walden
  Hertfordshire: Bishop's Stortford and Royston 
But we can help you wherever you are in England and Wales.
What if my termination involves a dispute or complaint?
Employers will often engage in a pre-termination negotiation described as 'protected conversations' or discussions which are 'without prejudice' to look at ways to resolve a dispute or complaint. 
These meetings are a way of encouraging employers to have frank conversations with employees about terminating their contracts. Anything that is said in these discussions is protected and cannot, generally, be used by either party against the other in an unfair dismissal claim. 
There are however, some limited but important exceptions to this and it is recommended that you seek legal advice on what to say before you enter into these discussions with your employer.
If terms are proposed, it is recommended that you resist the temptation to simply say 'yes' or 'no' and seek advice and assistance at an early stage.
Deals struck under settlement agreements are usually in addition to any contractual or statutory payments. Compensation may also be given in return for agreeing to certain conditions, i.e.: not bringing a claim against your employer and keeping the details of the agreement, including the settlement sum, confidential. 
There may be a range of options available, but the right advice can help you make these important decisions focused on your desired objectives. 
What does a settlement agreement contain?
Although individual agreements will vary, they will always include clauses that deal with the claims to be settled. Other features may include:
terms around the payments you will receive and the relevant tax issues 
a confidentiality clause
provisions on post termination restrictions 
an opportunity for the parties to an agree a reference, and in some cases, internal and external announcements as to reasons for leaving
How do I know if the settlement agreement is a good deal for me?
We will be able to help you decide and help you understand why you are being offered the agreement. If the deal is not right, we will be able to negotiate on your behalf, or discuss alternative options. You will want to consider:
the reference they will give you, to help you secure your next position
the best financial package
securing a discreet and dignified exit from the company.
if you are a director, you will need to ensure that your director duties and responsibilities are covered.
What financial payments are included in settlement agreements?
Contractual payments that arise up until the termination of employment
Payment in lieu of notice
A termination payment, including an ex-gratia payment
Any additional sums that may be negotiated in consideration for confidentiality and/or post-termination restrictions
Share schemes / long-term incentive plans (LTIPs) / deferred compensation / vesting options
Will I still receive my bonus if I sign a settlement agreement?
As a bonus is often discretionary, it can be difficult to argue that you were contractually entitled to it. However, an employment lawyer would look at your earnings history and negotiate effectively on your behalf. Commission is normally contractual, so you should receive the appropriate payment.
For individuals on complex packages it's important to make sure the settlement agreement values these correctly. The tax implications of a high value settlement should also be examined. It is usual for an agreement not to settle your accrued pension rights or rights in relation to latent personal injury and you should seek further advice if this is relevant to your situation.
Is tax deducted from a settlement agreement?
It depends. Any payment made to you is classified by HMRC as post-employment notice pay (PENP). This is the case whether or not you are required to work your notice period. It is treated as earnings and subject to tax and National Insurance contribution deductions. This also applies to payments for accrued untaken holiday. Ex-gratia payments (non- contractual payments) can normally be paid without deduction of tax, up to a value of £30,000.
What are the legal costs for a settlement agreement?
While not required by law, it is standard practice for an employer to contribute towards the cost of your legal advice on the terms of the settlement agreement. However this is only the case if you ultimately agree to the agreement. A contribution of up to £1,000 is common, while those in more senior positions with complex packages, can expect to be offered several thousand pounds.
It can be worth funding additional legal fees yourself, if you feel it would help you to achieve a better deal. Most employment lawyers will be upfront about their costs. Once you've discussed your objectives and the practical implications, a lawyer will give you an indication of the costs, allowing you to make an informed choice.
What if I want to go and work for a competitor?
Other things to consider are confidentiality terms and post-termination restrictions. Your employer may want to tie you in, to abide by your existing contractual terms, not to assist a competitor. A release from these terms can be negotiated as an addition to financial compensation.
Final things to bear in mind
You may be asked at short notice to attend a meeting which can sometimes be followed with being asked to immediately leave the building. This can be a shock and later it could be difficult to remember exactly what was said, so always make sure you take notes.
Ensure you take expert legal advice. Employers will usually offer to pay a contribution towards the legal costs for you to see a solicitor and it is a legal requirement that you get advice from a qualified professional. A settlement agreement will only become binding if it can be demonstrated that you have received independent legal advice.
You do not have to sign a settlement agreement. If you do not sign, you maintain your full rights to make a claim against your employer. You should however be aware that there are strict time limits in which to do this and so the best thing to do would be to obtain legal advice as soon as possible. 
Achieving the result you deserve
Our employment team here at Tees will help you understand any offer you receive and make informed choices on if this is a good deal for you. We are expert in engaging in negotiations with your employer on your behalf if needed.
Our experienced team of employment lawyers have significant expertise in analysing and assessing complex and often sensitive cases where there may be grounds for a claim against your employer such as discrimination or unfair dismissal, but can also work with you on the complex issues around parting company with your employer on a dignified, discreet, and where possible, amicable basis for all parties to be able to move on. 
This will include advice on how to pick your battles and when to go for a deal, ensuring you get the right financial package, reference, reasons for leaving and deal with any post termination restrictions aligned to your objectives and needs for now and the future. 
A well-constructed claim and assessment of compensation can mean you achieve a settlement on better terms than initially offered by your employer without the need to take them to court.
If your employer has discussed the possibility of a settlement agreement with you, don't hesitate to get in touch with us - contact one of our employment experts today.
Call our specialist solicitors on 0808 231 1320
---
Tees is here to help
We have many specialist lawyers who are based in:
Cambridgeshire: Cambridge
Essex: Brentwood, Chelmsford, and Saffron Walden
Hertfordshire: Bishop's Stortford and Royston
But we can help you wherever you are in England and Wales.
Chat to the Author, Katherine Jameson
Associate - Employment law, Bishop's Stortford office
Meet Katherine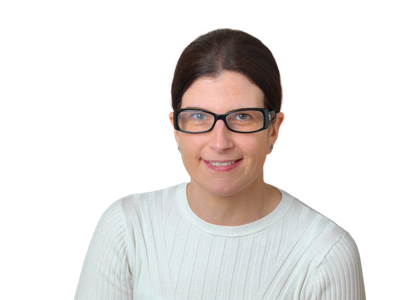 Areas of expertise
Accreditations
Testimonials
Legal 500 UK 2021
'Robert Whitaker and Katherine Jameson are extremely responsive and very good at catering to the specific needs of the client'