The Government responds to the Taylor Review on Modern Working Practices
In July 2017 the Taylor Review on modern working practices was published. The Government has now responded to the review.
A key recommendation of the Taylor report was a need for clarity around employment status - to clearly define the status of employees, workers and the self-employed.
Recent cases concerning the 'gig economy' have demonstrated the Tribunals looking beyond the labels applied to the work contract, to focus on what happens in practice. In several cases the Tribunal has held that so-called 'self-employed' contractors are in fact 'workers', entitled to extra protection including statutory sickness and holiday pay.
There are no concrete proposals for change within the Government's response. However the Government has proposed a consultation to seek views on possible changes to address the employment status issue, as well as protecting the rights of agency workers. 
Call our specialist solicitors on 0808 231 1320
The Government's response also includes their intentions to:
create a right to request a contract with guaranteed hours for those that have been on zero hours contracts for 12 months or more;
extend the right to a written statement of terms to workers (or dependent contractors as they will be called) as well as employees;
take responsibility for enforcing core rights such as the National Minimum Wage (NMW), sick pay and holiday pay for the most vulnerable workers;
establish a naming and shaming scheme for employers that do not pay employment tribunal awards within a reasonable time;
ensure that exploitative unpaid internships are stamped out; and
ask the Low Pay Commission to consider a higher rate of NMW for workers that do not have guaranteed hours.
We will have to wait and see the results of the various consultations on legislative reform, but the fact remains that care needs to be taken when drafting contracts to ensure that they reflect the reality of the working relationship and applicable laws. 
If you would like any assistance with employment law matters, please contact Robert Whitaker – robert.whitaker@teeslaw.com 
 
---
Tees is here to help
We have many specialist lawyers who are based in:
Cambridgeshire: Cambridge
Essex: Brentwood, Chelmsford, and Saffron Walden
Hertfordshire: Bishop's Stortford and Royston
But we can help you wherever you are in England and Wales.
Chat to the Author, Robert Whitaker
Executive Partner - Employment law, Bishop's Stortford office
Meet Robert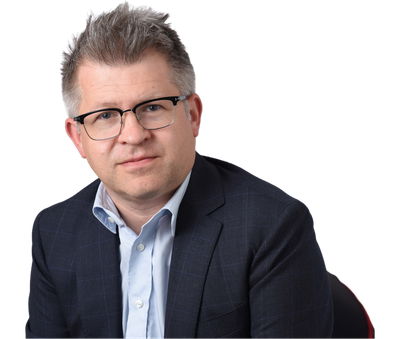 Areas of expertise
Accreditations
Testimonials
Legal 500 UK 2023
"Robert Whitaker is an extremely able and competent lawyer who has a good way with clients, providing clear, pragmatic legal advice."
Legal 500 UK 2021
"Robert Whitaker and Katherine Jameson are extremely responsive and very good at catering to the specific needs of the client."
Legal 500 UK 2021
"Robert Whitaker: excellent. An expert in my opinion."